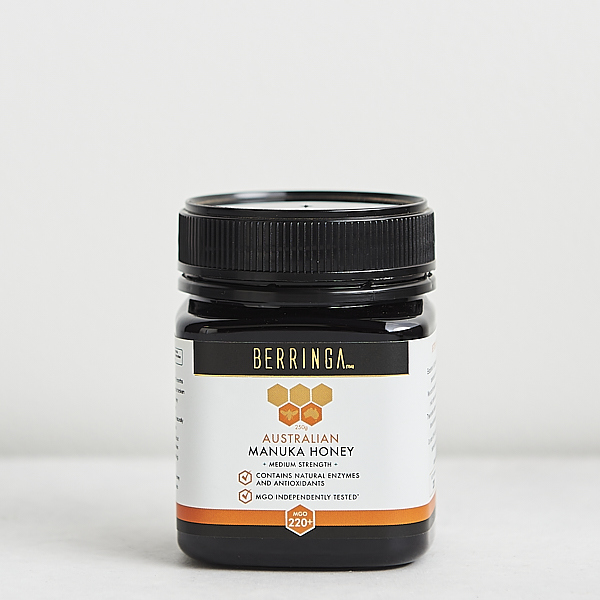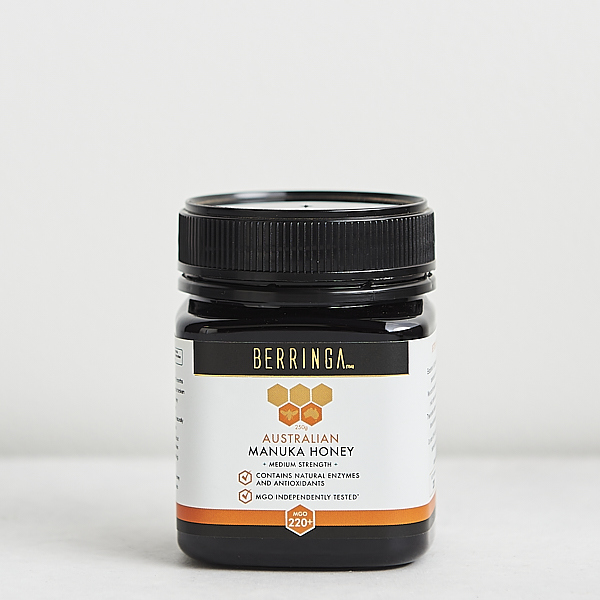 Berringa Manuka Honey +220MGO 250g
Pure, raw organic Manuka honey harvested from the pristine coastal forests and bush in Eastern Australia. This honey is cold extracted and will naturally solidify in cooler weather. Immerse the jar in warm water and stir the honey for a runnier consistency.
Medium strength. Ideal for daily use and for boosting your immune system. Can be used for wound healing, soothing sore throats and improving digestive issues.

Methylglyoxal is the active ingredient responsible for Manuka honey's antibacterial effects. Additionally, manuka honey has antiviral, anti-inflammatory and antioxidant benefits.

Ingredients: Bioactive Honey*
*Denotes organic ingredients
Berringa 's unique bioactive Australian Super Manuka Honey is harvested from pristine coastal forests and bush in Eastern Australia where the bees feed on the Leptospermum polygalifolium plant. This honey contains methylglyoxal(MGO), the natural bioactive in Super Manuka honey.
Foraged from the Australian East Coast