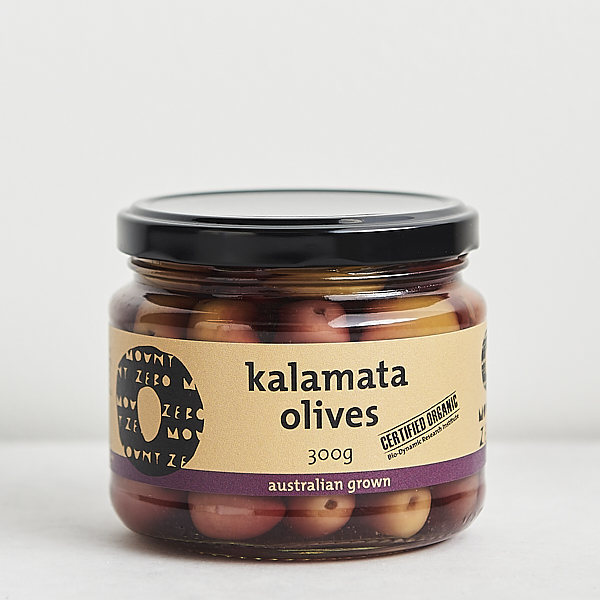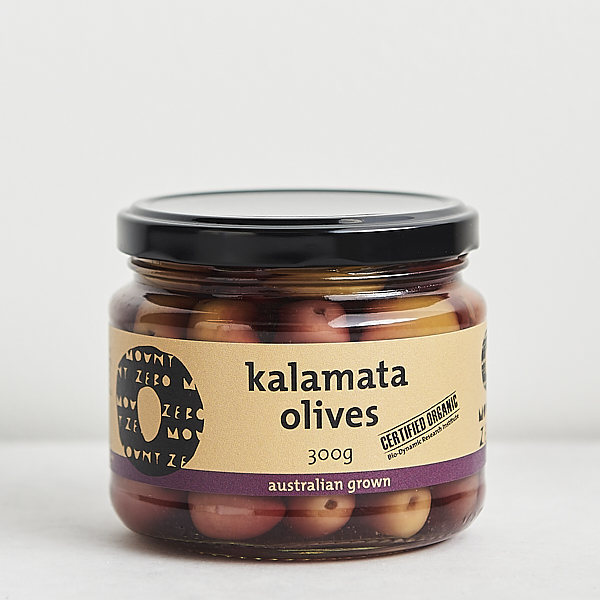 Mount Zero Organic Olives Kalamata 300g
Mount Zero organic Kalamata olives are firm in flesh, fruity in flavour and very versatile, use them raw in salads (a must in Greek salad) or cooked, they will jazz up many dishes! Refrigerate once open or pour oil on surface to keep air out.
Ingredients: Olives*, water, salt*, vinegar*
*denotes certified organic ingredients
Mount Zero organic olives are sourced from the Goulburn Valley and West Wimmera in Victoria as well as from the Adelaide Plains in South Australia.
About Mount Zero's Olive Growing Partners:
John and Marjan Symington have olive groves in the Goulburn Valley and West Wimmera. John and Marjan have been important partners to Mount Zero since 2014 and are the source of our award-winning Frantoio Extra Virgin Olive Oil. Being situated in the Goulburn Valley gives John & Marjan are ideally placed to draw on the bounty of citrus also grown in the region and for this reason they are perfectly suited to crushing our agrumato (citrus pressed) olive oils.
Kyriacou Family - Nick, Zac and Andrew are second & third-generation olive growers in South Australia's Adelaide Plains. With a Greek Cypriot background the Kyriacou family are passionate about table olives - Kalamata in particular. The Kyriacou olive grove is certified organic and they have been the source of Mount Zero's famous Kalamata and Mixed Olives since 2001.
Check out their story and delicious recipes at
www.mountzeroolives.com