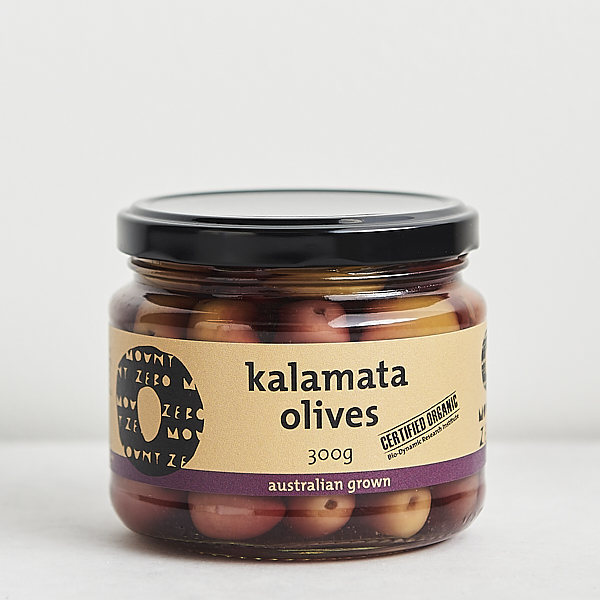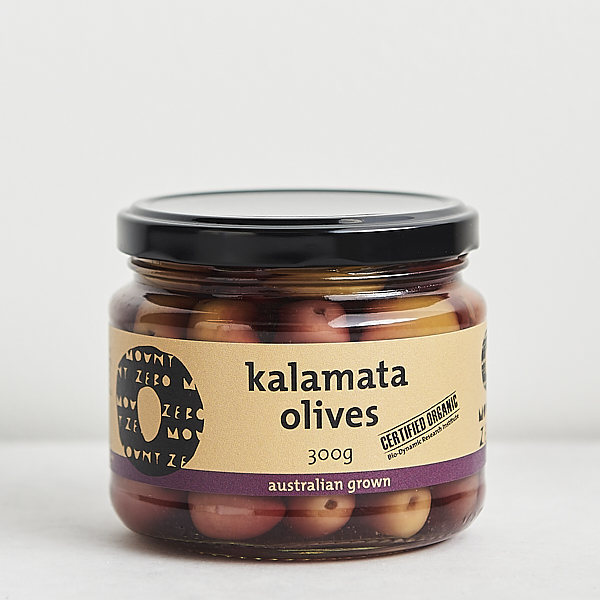 Mount Zero Organic Olives Kalamata 300g
Mount Zero organic Kalamata olives are firm in flesh, fruity in flavour and very versatile, use them raw in salads (a must in Greek salad) or cooked, they will jazz up many dishes!
Refrigerate once open or pour oil on surface to keep air out.
Ingredients: Olives*, water, salt*, vinegar*
*denotes certified organic ingredients
The Mount Zero Olive Grove is located adjacent to the Grampians National Park, in Western Victoria. The Mount Zero olive grove is a Demeter certified, biodynamic farm. The grove is self sustaining in its farming practices, feeding the trees directly from the soil humus rather than chemical inputs. Energy supply is sourced from off-grid wind and solar generators.
Check out their story and delicious recipes at
www.mountzeroolives.com