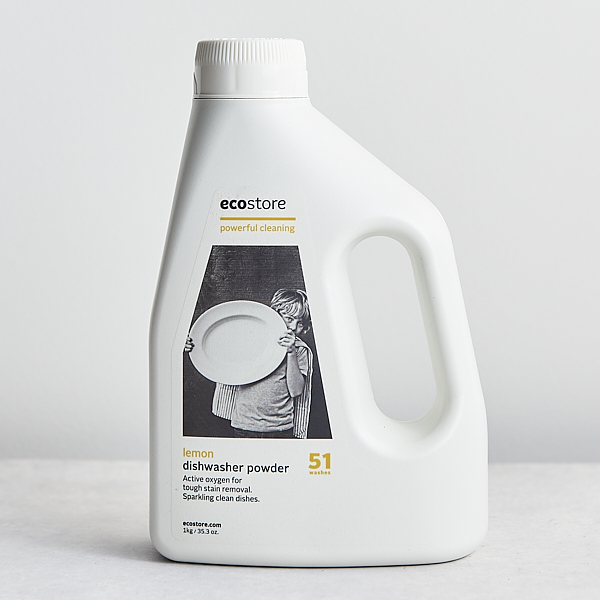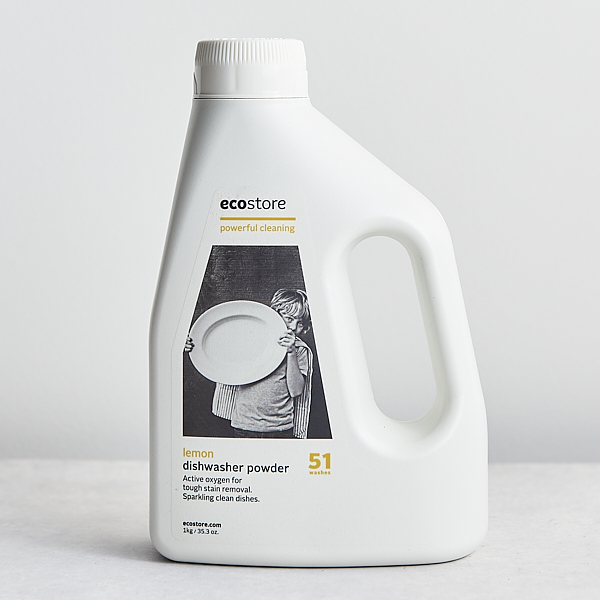 Ecostore Dishwasher Powder Lemon 1kg
Eco Store plant & mineral based dishwasher powder gives you sparkling clean dishes, without nasty chemical residues. Up to 51 washes.
With a fresh lemon scent, this dishwasher powder contains biodegradable surfactants, is low in sodium compared to other brands and is phosphate free. Eco Store dishwasher powder has been independently proven to work as well as, if not better than the mainstream alternative (it is not suitable for silver, antique or painted porcelain, ivory and bone items. Eco Store recommend washing these by hand using ecostore dish liquid).
Base Ingredients:
Sodium Carbonate · Sodium Sulphate · Sodium Citrate · Sodium Carbonate Peroxide · Sodium Bicarbonate · Sodium Metasilicate · PPG-4 Laureth-5 · Subtilisin · Amylase · Parfum.
Fragrance Ingredients:
lemon (messina)
Litsea Cubeba · Citrus Aurantium Dulcis Peel Oil (fraction) · Citrus Aurantium Dulcis Peel Oil.
Eco Store dishwasher powder has been approved by eco-labelling authority, Environmental Choice NZ (Machine Dishwashing Detergent License No: 0311100). This is your guarantee that they are committed to environmental leadership and that this product is less harmful to the environment.
Enzymes: Eco Store use enzymes in their dishwasher powder and tablets as they are very efficient cleaners and help reduce the number of chemicals needed to get similar results.
Enzymes are readily biodegradable <1% in formulation is all it takes to get excellent results Using enzymes allows Eco Store to formulate safer, more eco friendly dishwasher products with a lower alkalinity. The cleaning grade enzymes they use are derived from a strictly controlled laboratory process which utilises GE. Eco Store are not against the ethical use of GE contained in laboratories e.g for the production of medicines such as insulin or more recently for the production of enzymes.
Renewable Sugarcane Plastic: Eco Store dishwasher powder 1kg and 2kg bottle is made from renewable sugarcane plastic, which is 100% recyclable and helps to reduce your carbon footprint.
Manufacturing: Eco Store dishwasher powder is Kosher (pareve) certified and made in NZ to the strictest environmental standards in Eco Sttore ISO14001, Enviromark Diamond and CarboNZero certified factory.
Product of New Zealand.