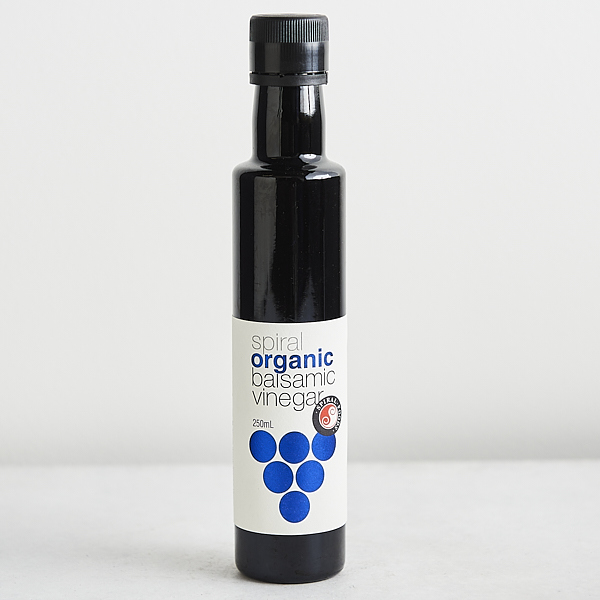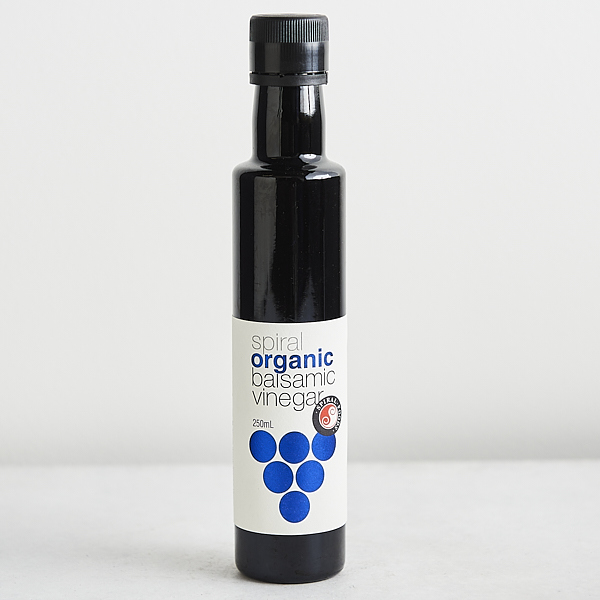 Spiral Foods Balsamic Vinegar 250ml
Spiral Food's Balsamic Vinegar is a high-grade, smooth vinegar from Modena, Italy. Balsamic vinegar is an aromatic, aged vinegar made from the concentrated juice of white grapes, typically of the Trebbiano variety. It is very dark brown in colour and its flavour is rich, sweet and complex. The complex flavour in fine Balsamic comes from long precise aging in wooden vats.
Excellent for dressings, sauces or mixed with Extra Virgin Olive Oil as a bread dip.
Ingredients: Organic wine grapes, seed vinegar.
Product of Italy. Distributed by Spiral Foods in Coburg, Melbourne.
Spiral Foods was started in the 70's in Melbourne, with a group of alternates desire to follow the Macrobiotic way of life and is now Australia's leading supplier of quality Traditional Foods with an emphasis on Organics. See their story and delicious recipes at www.spiralfoods.com.au