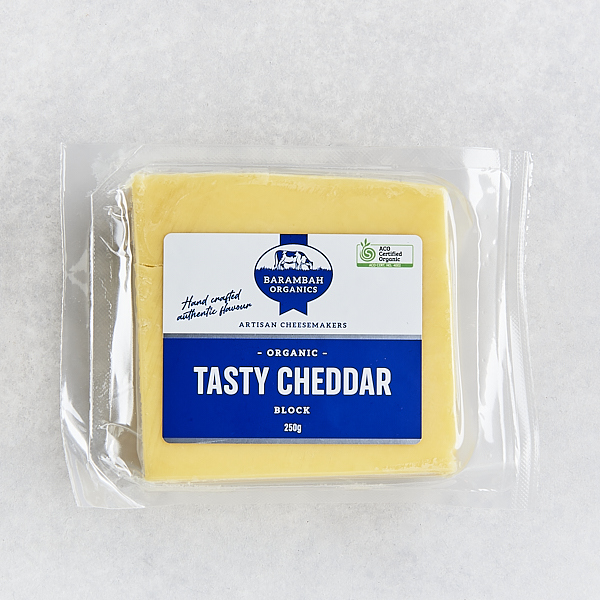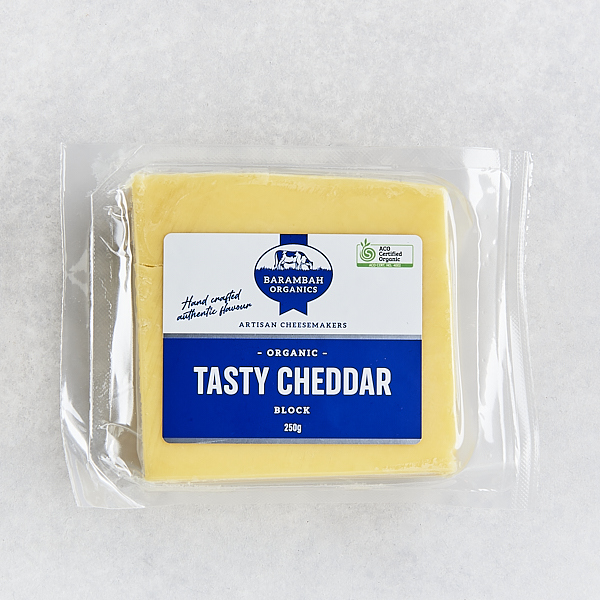 Barambah Cheddar Cheese Block 250g
An extra tasty, organic cheddar with a smooth texture and a wonderful lingering flavour, incredibly satiating. Perfect to toss in salads or excellent on any cheese platter.
This cheddar is named after the river that the cows graze along, located on the NSW/QLD border.
Ingredients: Milk*, salt, non-animal rennet, cultures.
*Denotes certified organic ingredients
100% certified organic
No chemicals or pesticides
Non-GMO (genetically modified organisms)
No preservatives
Gluten free
About Barambah Organics: Barambah Organics is a true "paddock to plate" company; the milk is sourced locally from Barambah certified organic dairy farms. The cows graze on some of the richest pastures in Australia. Their diet consists predominantly of grasses and legumes.
Made on Waka Waka Country - Burnett