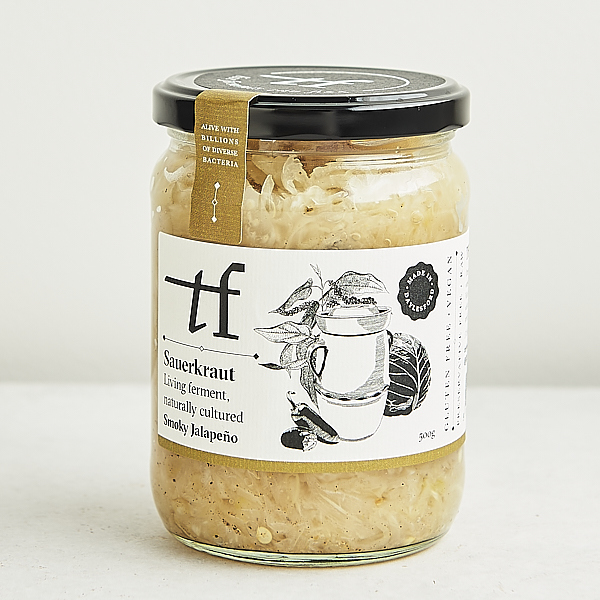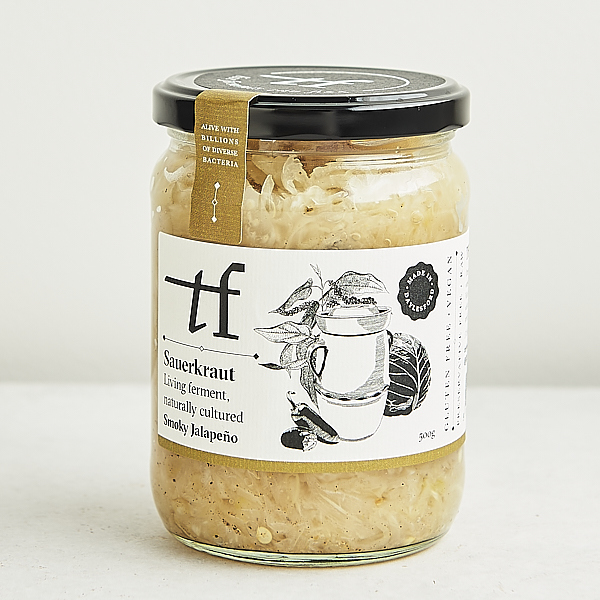 The Fermentary Kraut Smoky Jalapeno 500g
Warm and deep, sour and smoky, this one pairs with many. On the top with crackers and cheese or in a melted cheesy jaffle. Made with a mix of chipotle and fresh jalapeno- raw and wild fermented, never pasteurised and full to the brim with the good bacteria that love our bodies.
Ingredients:
Cabbage, Celtic sea salt, chipotle, fresh jalapeno, pepper.