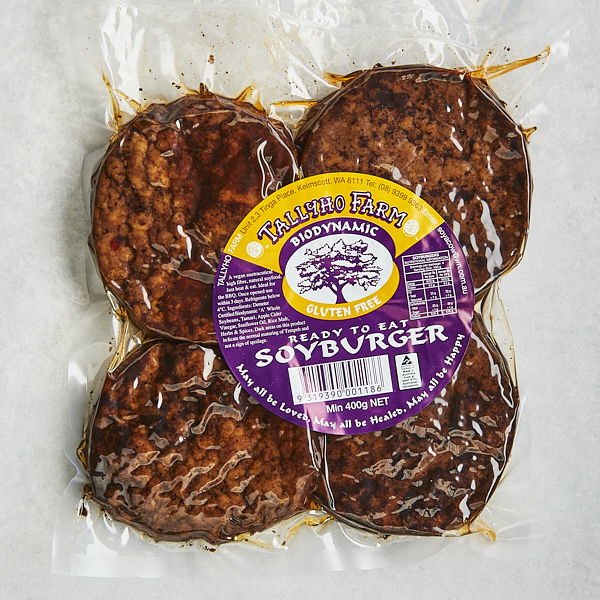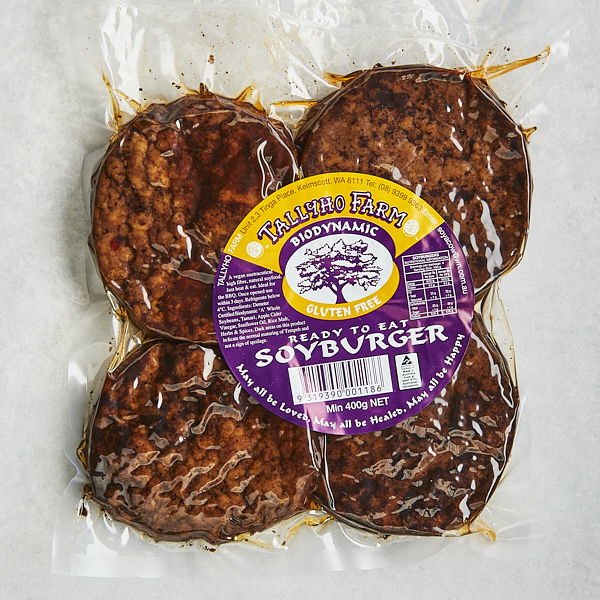 Tally Ho Soy Burgers 400g
Tallyho Farm Biodynamic (organic) soy burgers are delicious, Gluten Free & Vegan. A vegetarian high fibre, natural soyfood. Just heat & eat. Ideal for the BBQ- ready to eat!
Ingredients:
Demeter certified soybean, tamari, apple cider vinegar, sunflower oil, rice malt, herbs & spices.
Tallyho Farm Soy burger is made from high-fibre Demeter certified whole soybean cultured with oligoisporus rhizomes micro-spores. It's slow cooked and then incubated for a total of 48 hours at safe temperatures to preserve protein integrity and for beneficial microfungi to thrive. Given it's digestive goodies, the soy burger can be eaten raw & natural, or can be marinated or seasoned and cooked. You can freeze them for up to a year, but we don't think they'll last anywhere near that long, they're so delicious. When refrigerated it is best consumed within 35 days.
Product of Australia.