Searched on: pistachio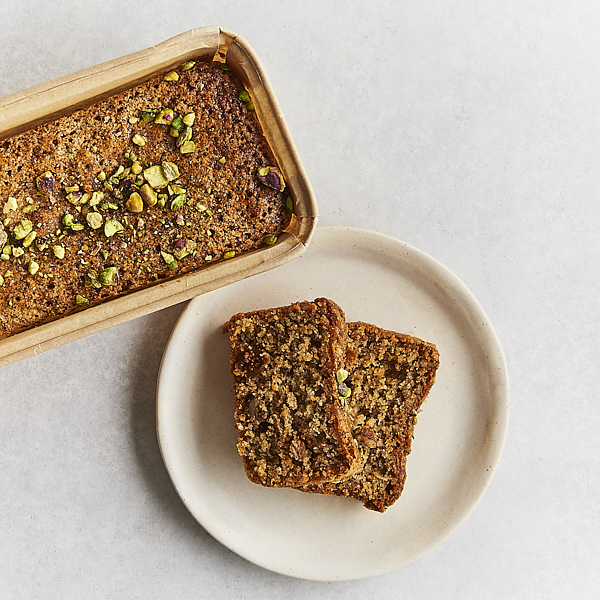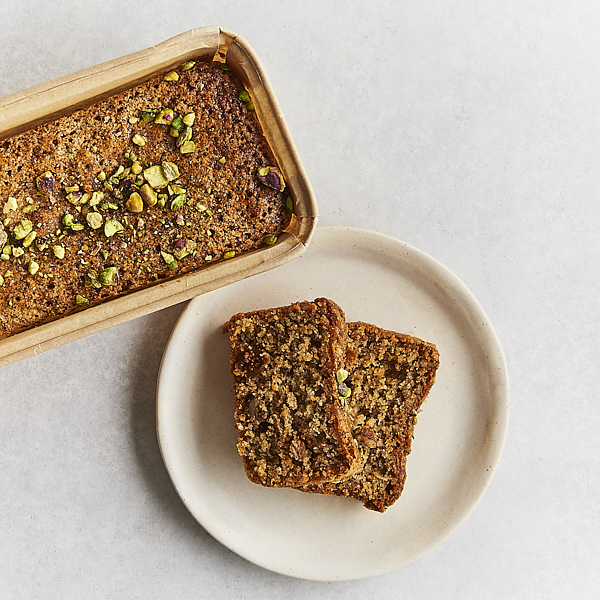 Available Tuesday to Saturday
A deliciously moist, gluten free cake with warming ground ginger, pistachios and topped with an apricot glaze. Handcrafted locally in Cheltenham in an entirely gluten free bakery.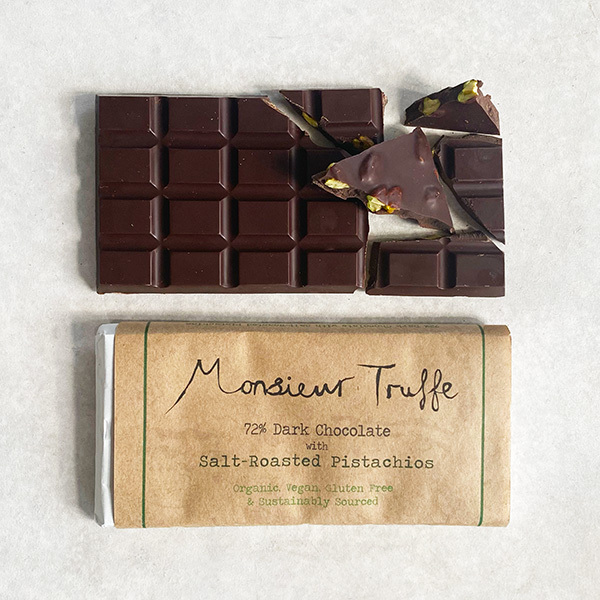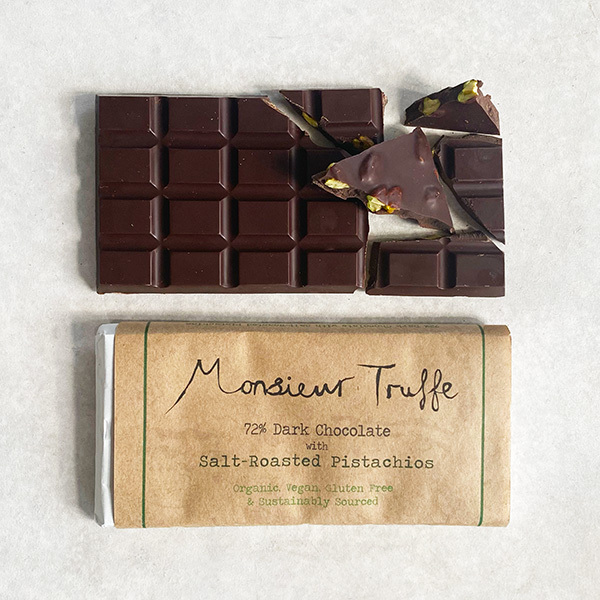 Organic 72% dark chocolate combined with roasted pistachios. We love this flavour combo - it's nutty with a naturally mellow sweetness that compliments the chocolate so well! Hand made & wrapped in Brunswick East.