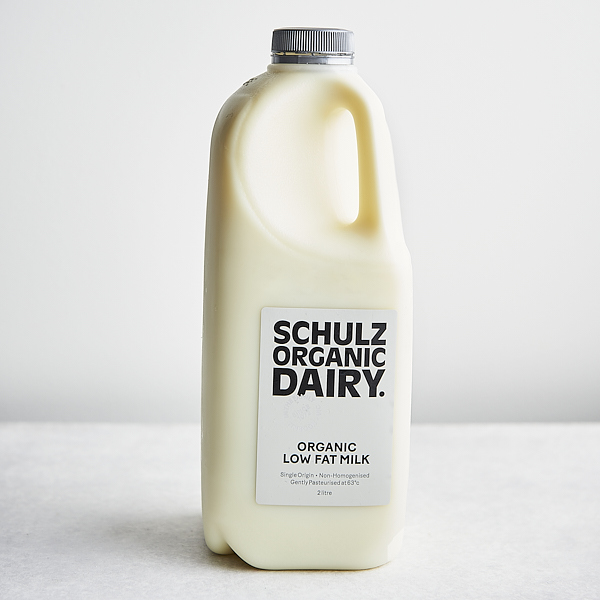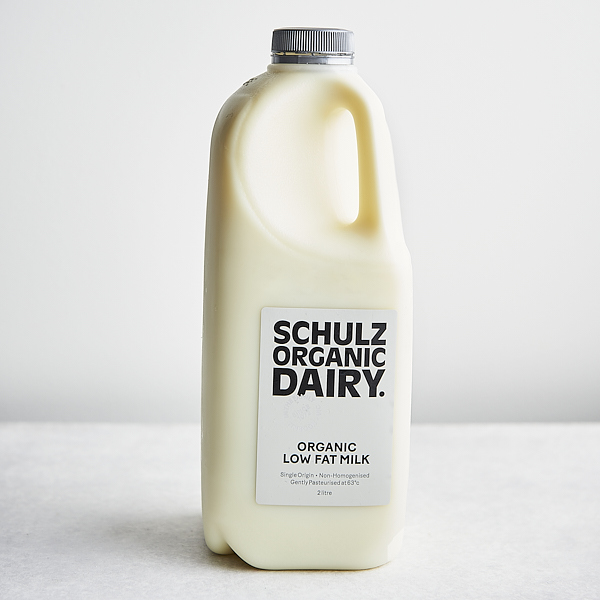 Pure organic low-fat milk from a single Jersey & Friesian herd farmed in Timboon. Great taste & pure goodness made a bit lighter. 98% fat-free.
Schulz products are truly pure, simple and delicious. They are processed in small batches on their farm in Timboon. Schulz also makes beautiful yoghurt & cream.
About Schulz: Schulz Farm is located in Timboon, south-western Victoria, on 832 acres of very fertile land. Since 1971, 3 generations of Dairy Farmers have been working towards the most sustainable farming practices & the most delicious products possible.
Made in Timboon, Australia