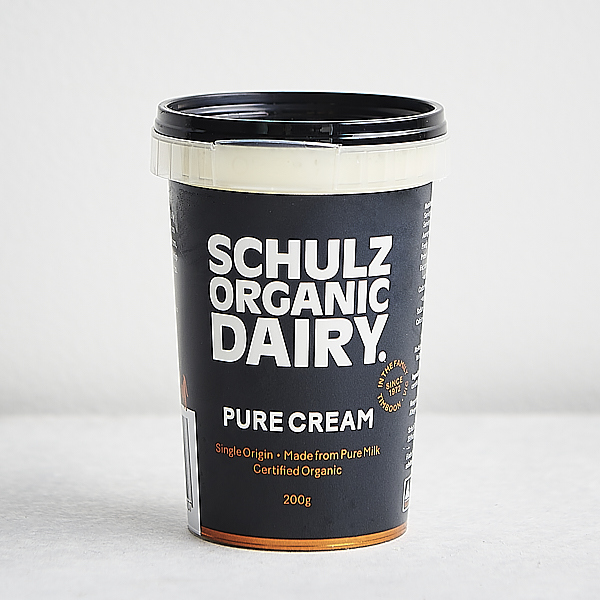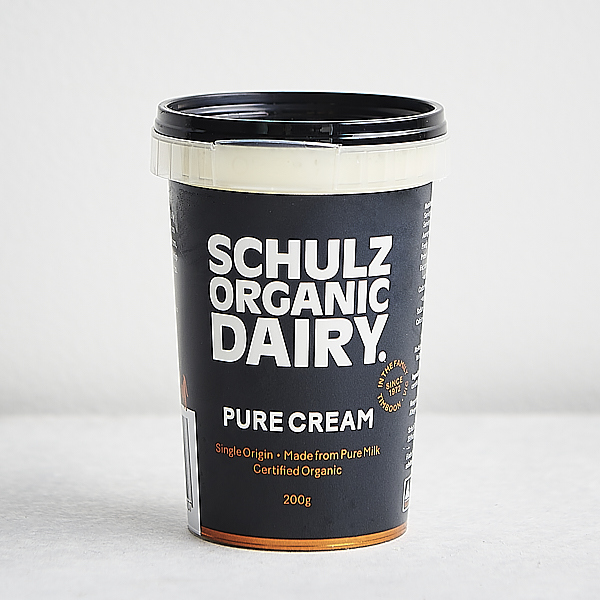 Schulz Pure Thick Cream 200ml
Organic, pure cream with a butter fat percentage of between 45 – 50%. Schulz cream has no added thickeners or stabilisers - it's just pure and deliciously thick!
Ingredients: Cow's milk*
*Denotes organic ingredients
About Schulz At Schulz Organic Dairy, they're proud to have been at the forefront of organic farming since 1972. Across three generations of dedicated farmers, they've been producing the highest quality milk from their single herd of healthy Friesian and Jersey cows. While they're not yet at 100%, most of their girls carry the coveted A2 protein. They work hard to make real dairy products that are simple, pure and delicious, processing in small batches with great care and detail at their farmhouse factory in Timboon. Schulz Organic Dairy is set on 1044 acres of extremely fertile land. They use organic farming principles to enhance the vitality of the soil, grass and animals, which means their land is chemical, hormone and pesticide free.
Produced on the unceded lands of the Djargurdwurung people - Timboon