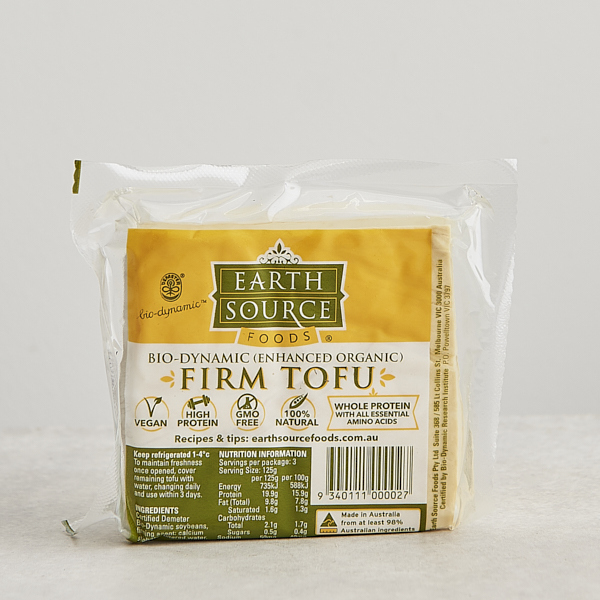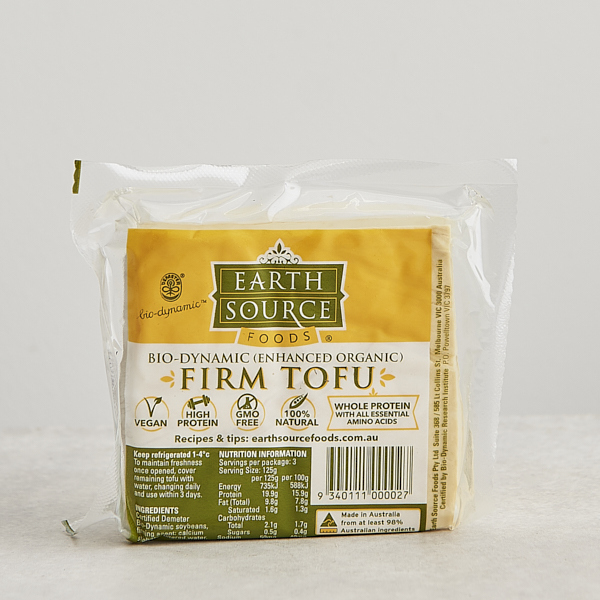 Earth Source Tofu Firm 9x375g
Firm texture holds its shape when cubed or sliced. Fry or grill and season before adding to savoury dishes. Perfect cubed for BBQ skewers with onion, capsicum, mushroom and cherry tomatoes. Delicious served with satay or sweet chilli sauce.
Made from 100% certified Demeter Biodynamic soy beans sourced from Australian farms by using traditional Chinese methods on modern, hygienic equipment.
www.earthsourcefoods.com.au