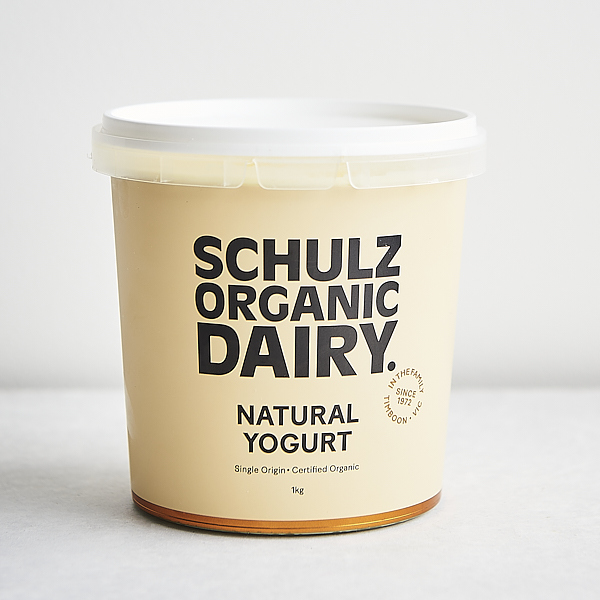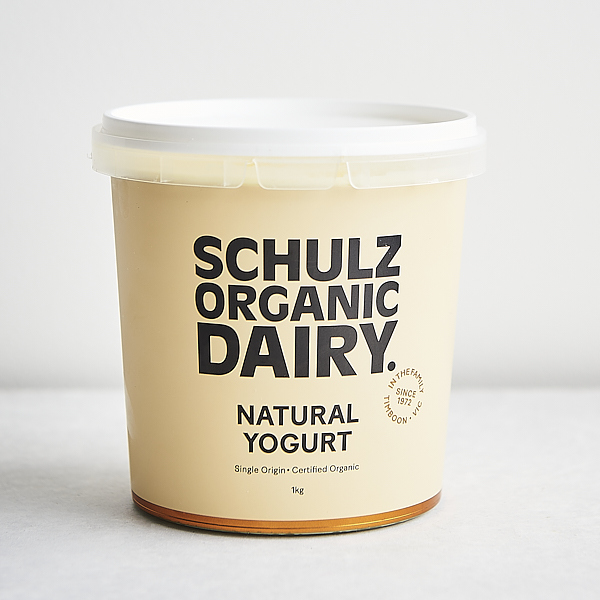 Schulz Yoghurt Natural 1kg
An organic natural plain yoghurt that is pot set. Contains great probiotic cultures, no nasties (like unnatural stabiliser or gelatin), and comes with a thick layer of cream on top. Made in Timboon, Victoria.
*If unavailable may be substituted with Barambah natural yoghurt
Schulz products are truly pure, simple and delicious. They are processed in small batches on their farm in Timboon. Schulz also makes beautiful yoghurt & cream.
About Schulz: Schulz Farm is located in Timboon, south-western Victoria, on 832 acres of very fertile land. Since 1971, 3 generations of Dairy Farmers have been working towards the most sustainable farming practices & the most delicious products possible.
Made in Timboon, Australia