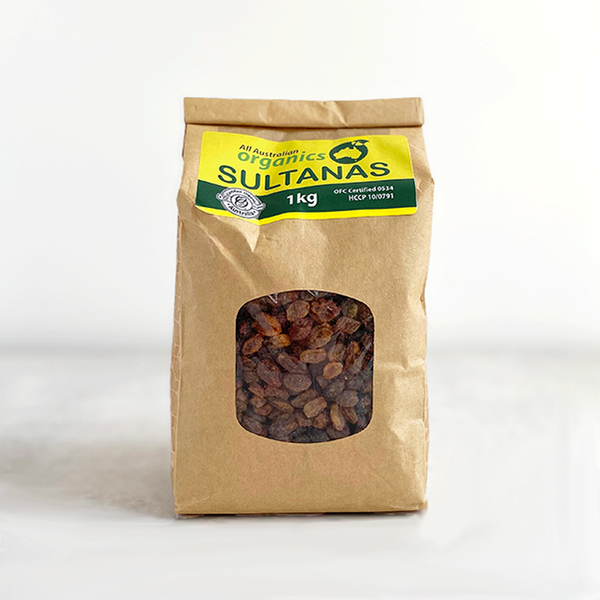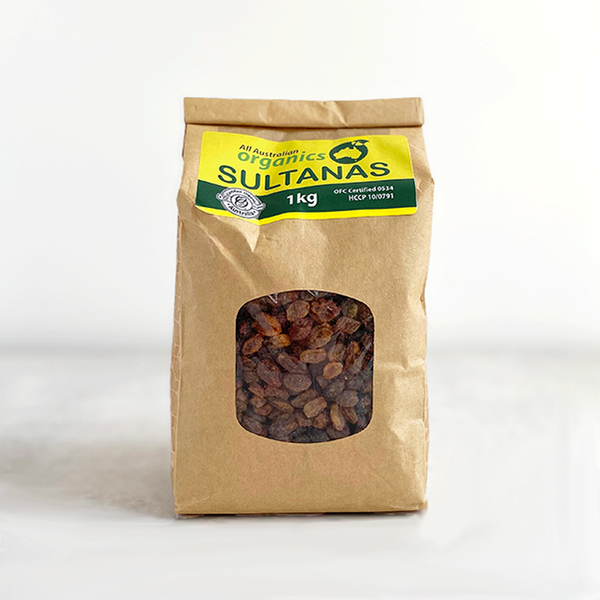 Delicious Australian Organic Sultanas, grown by the Kamvissis family near Mildura.
Try this yummy & easy dense fruit loaf recipe
Peter and Helen Kamvissis have been growing grapes in the mildura region for over 30 years, working 27 acres (10 hectares). Their crops comprise mainly of fresh table grapes, dried fruit and wine varieties. Being second generation horticulturalists, they have seen many changes in the industry
and now all their produce is 100% certified organic, grown under the clear blue sunraysia skies.
May contain traces of nuts.
Certified Organic by ACO.