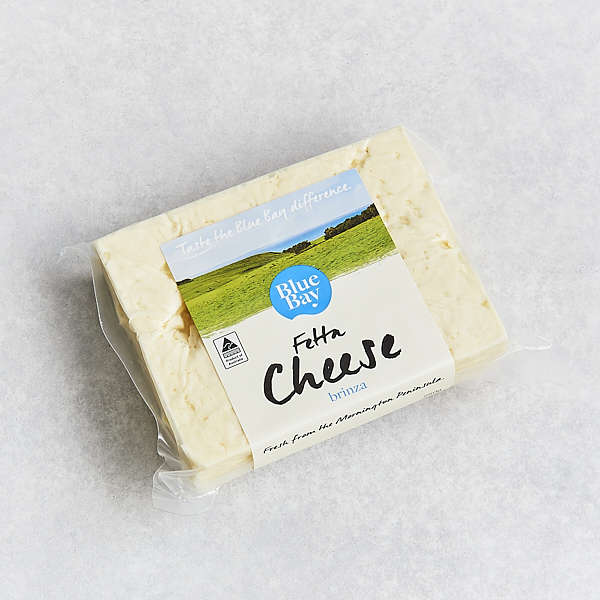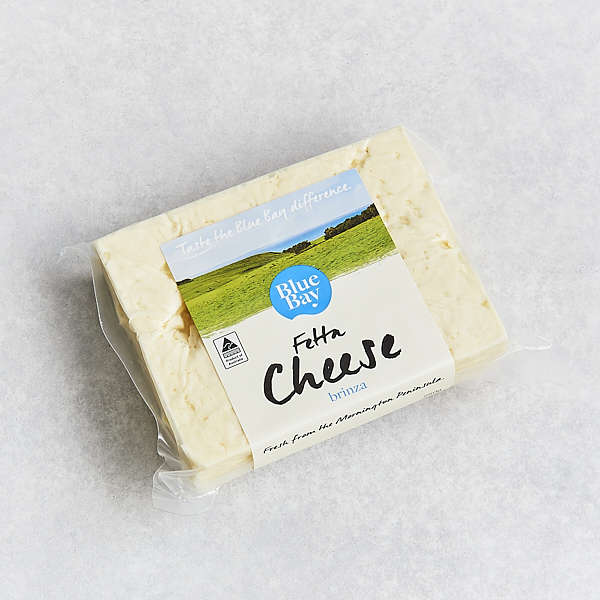 New!
A firm feta made on the Mornington Peninsula using locally sourced cow's milk from grass-fed livestock. Perfect in salads and these yummy sweet potato & feta filo tarts.
Ingredients: Cows milk, non-animal rennet, cultures, enzymes, salt
No preservatives
Gluten free
About Blue Bay: Blue Bay is a family run business that produces handmade, award-winning dairy products. They pride themselves on their delicious, quality and healthy products and are driven by their principles of simplicity, freshness and time-honoured tradition. Since moving to the Mornington Peninsula and establishing Blue Bay over a decade ago, Andre and three generations of his family have used the same methods to create their handmade and award-winning dairy products, proudly using local ingredients. As Andre often says, "I'm happiest when I'm making cheese; it's uncomplicated, fresh and delicious – the way dairy should be."
Made on Boonwurrung Country - Mornington Peninsula