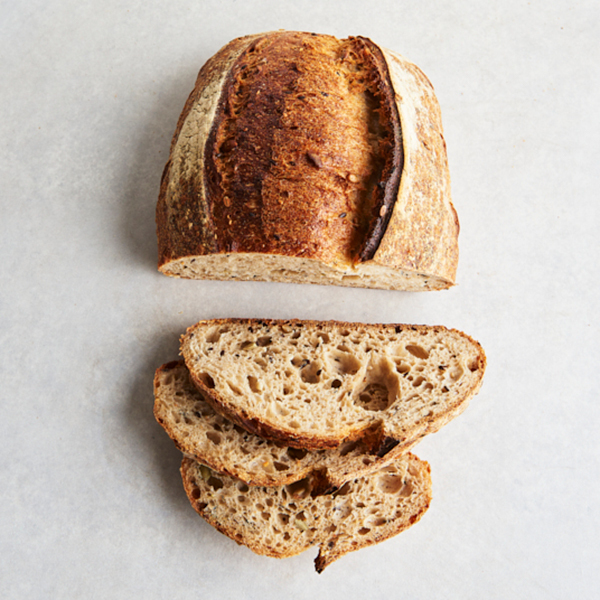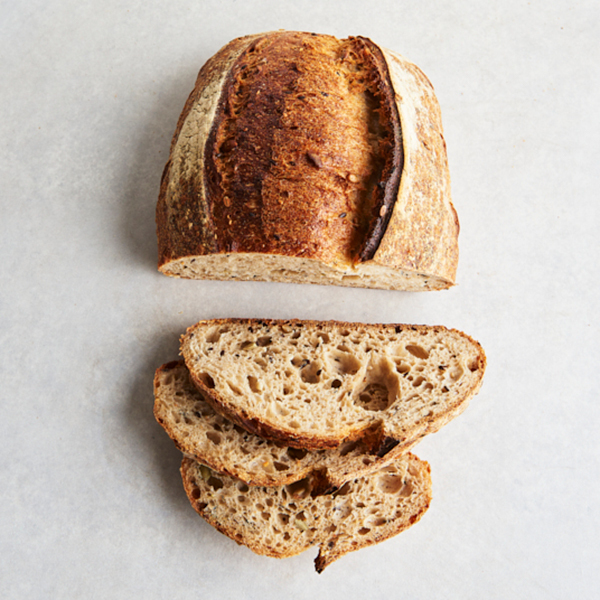 CERES Organic Bakery Seeded Loaf 800g
This sourdough seeded loaf is made using heritage organic wholemeal & rye flours with added pepitas, linseeds, sunflower seeds & sesame seeds. Limited quantities.
Ingredients: Heritage bakers flour*, heritage unbleached stoneground bakers*, biodynamic stoneground wholewheat flour*, wholewheat levain* (sourdough culture), salt, water ,pepitas*, unhulled sesame seeds* ,sunflower seeds*, linseed*
*Denotes organic ingredients
About CERES Bakery: Alex Iordanov began baking for CERES Organic Grocer on Easter Saturday 2021. Since then, he has continued to provide the freshest bread, hot cross buns and pastries straight out of the oven onto the shelves for the community.
Made on Woiworung Country - Melbourne.