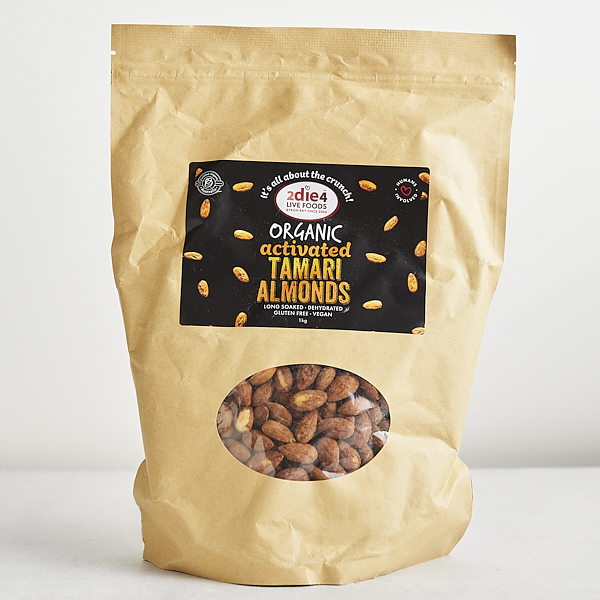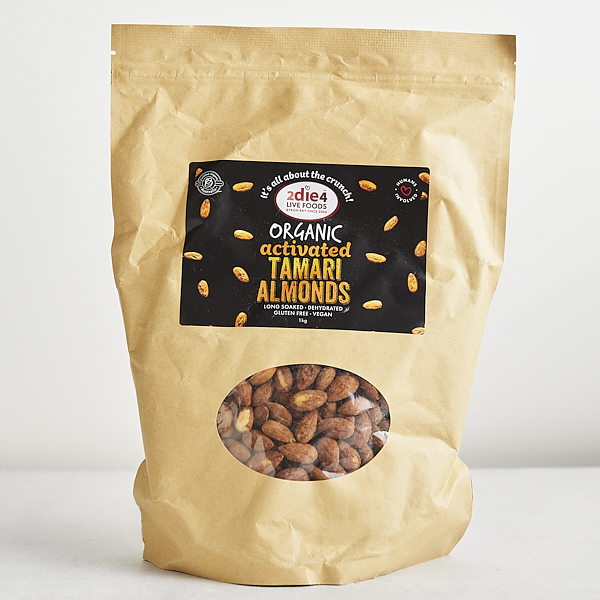 2Die4 Activated Almonds Tamari 300g
The most delicious activated organic almonds with Tamari in Australia! Great as a snack anytime, guaranteed to boost your intake of essential nutrients.
Activated with love in Byron bay.
Ingredients: Organic Aussie Almonds, Organic Tamari (Made in the USA from Water, Organic Soyabeans, Salt, Organic Alcohol (to preserve freshness)), Organic Australian Salt.
2die4 Live Food's ACTIVATED nuts and seeds have been long-soaked in water, fresh whey and whole, raw Celtic sea salt. Presto! Fermentation has begun. The nuts are then long-dried (dehydrated, not cooked) at very low temperatures. This arrests, and does not kill the nutrient-enlivening transformation that takes place with fermentation, which simply re-ignites once the nuts are popped into the mouth.
Activated nuts and seeds become noticeably lighter, tastier, more nourishing, free of bitterness and markedly more-ish.
Made in Australia.