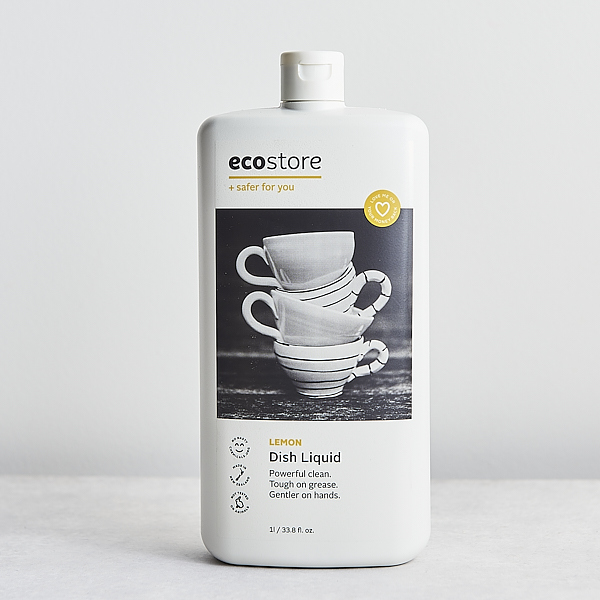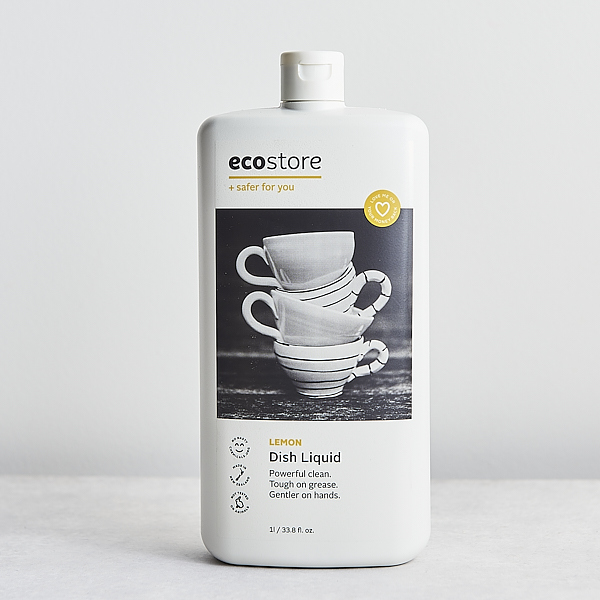 Ecostore Dishwashing Liquid Lemon 1L
A great eco-friendly dishwashing liquid with a light scent to get your dishes sparkling clean.
Use the bulk 5L to refill to save $ & minimise packaging waste.
Plant and mineral based dish washing products get your dishes sparkling clean without without nasty residues.
The packaging is made from a material called HDPE which is the most recyclable plastic currently available.
Malcolm and Melanie Rands started ecostore in the basement of their home in a permaculture eco-village in New Zealand in 1993. As keen permaculturalists they had been using sustainable and organic gardening practices on their property but realised they were still being exposed to a variety of toxic chemicals through the cleaning and body care products they were using. As a result of being alarmed at the number of nasty chemicals used in everyday household products; ecostore was born.
For more information check out:
www.ecostore.com.au