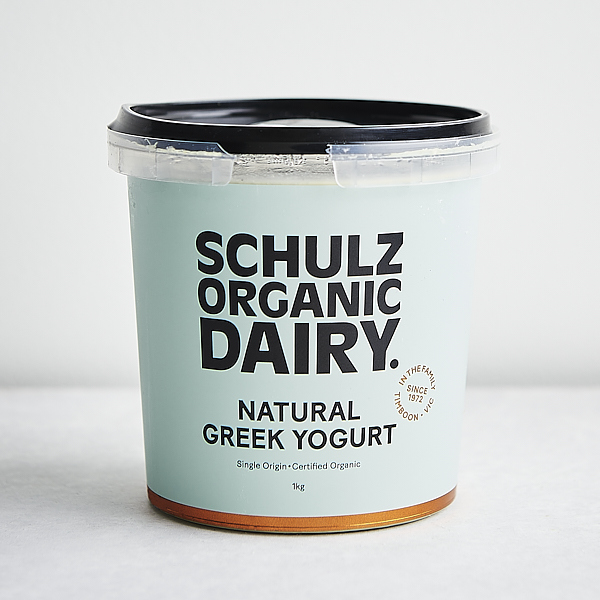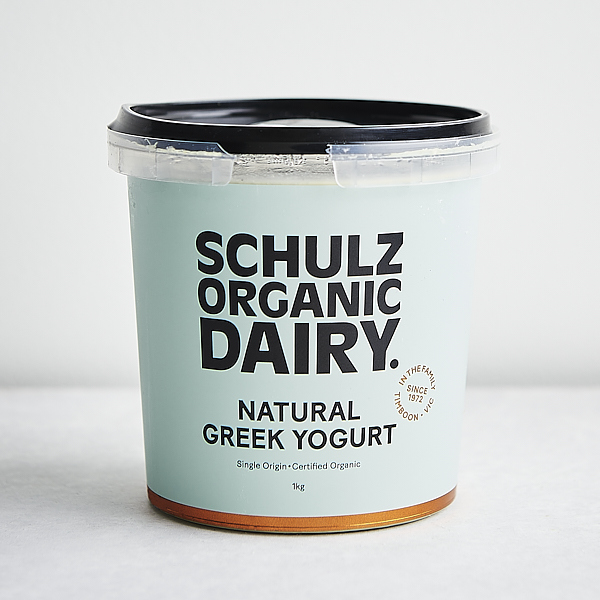 An organic natural plain Greek yoghurt that is pot set. Contains traditional cultures, no nasties (like unnatural stabiliser or gelatin), and comes with a thick layer of cream on top & that extra Greek yoghurt tang! Made in Timboon, Victoria.
Schulz products are truly pure, simple and delicious. Processed right on the farm in Timboon, in small batches with great care.
This yoghurt is made from organic whole milk from Frisian and Jersey Cows, they add nothing but natural ingredients.
Ingredients: non-homogenised certified organic cow's milk, organic milk solids, live cultures (S. Thermophils, L. Bulgaricus)
About Schulz: Schulz Farm is located in Timboon, south-western Victoria, on 832 acres of very fertile land. Since 1971, 3 generations of Dairy Farmers have been working towards the most sustainable farming practices & the most delicious products possible.
Made in Timboon, Australia