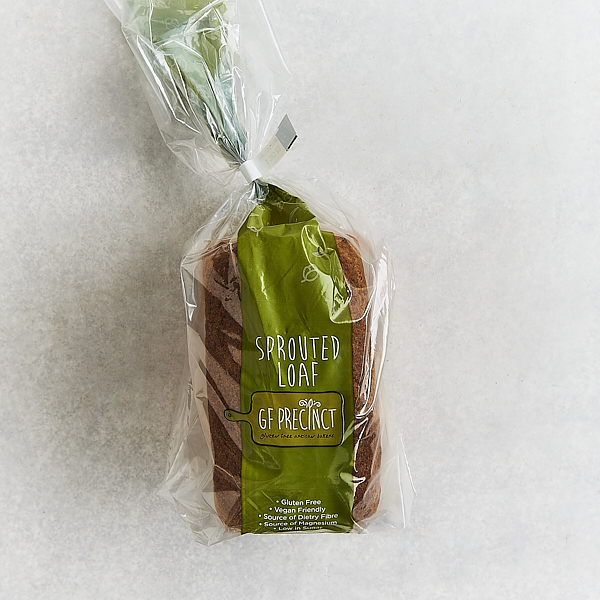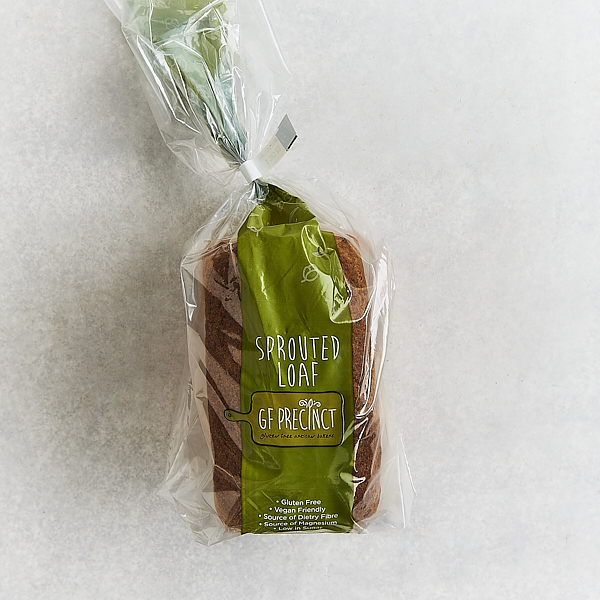 GF Precinct Bread Sprouted Loaf 650g
Available Tuesday to Saturday
A delicious & nutritious loaf with a soft, chewy texture perfect for sandwiches or toasted. Handcrafted locally in Cheltenham in an entirely gluten free bakery. Living proof that gluten free bread can taste amazing!
Keep refrigerated. Freezer friendly.
Ingredients: organic besan flour, potato starch, tapioca starch, brown rice flour, organic flaxseed flour, organic amaranth flour, sprouted mung beans, sunflower seeds, pumpkin seeds, filtered water, olive oil, vinegar, yeast, sea salt, organic psyllium husk, sugar.
About GF Precinct: As artisan bakers, GF Precinct believe in producing bread that is delicious, healthy, natural and as fresh as possible. All their bread is handcrafted from scratch in their gluten-free bakery, ensuring that there is no cross-contamination from any products with gluten.
Product of Cheltenham, Australia