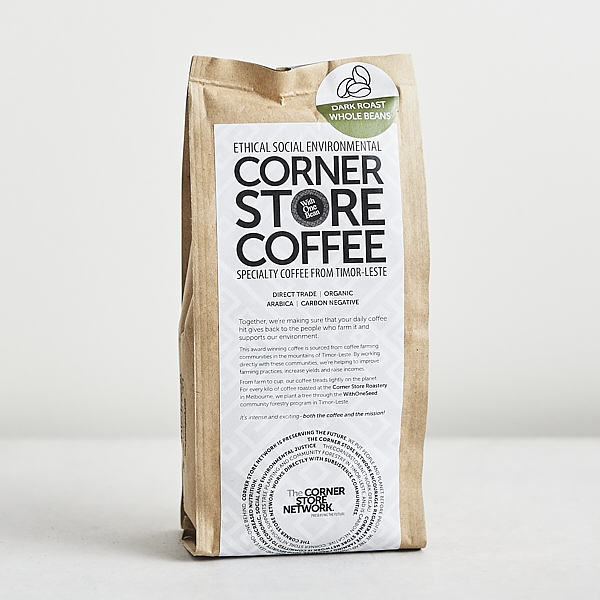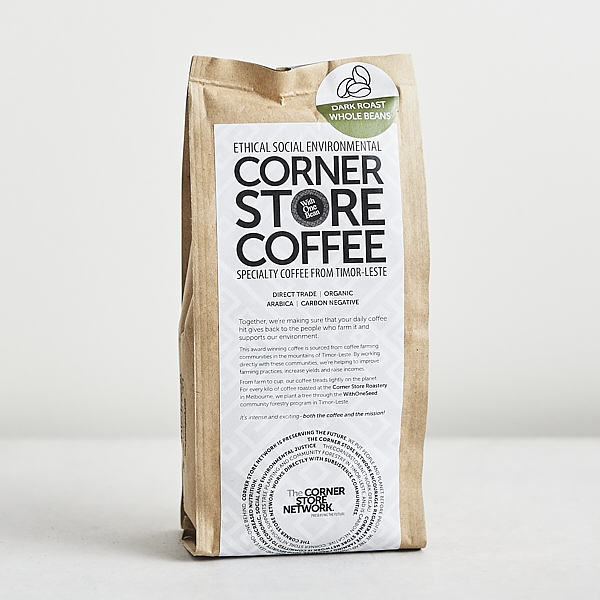 The Corner Store Network Coffee Beans 200g
Dark roast. Ethical, direct trade, 100% organic, carbon-negative Arabica coffee beans in a home compostable bag. Grown in Timor Leste & roasted in Oakleigh, Melbourne. These beans are sweet and fruity with notes of red berries, buttery chocolate textures & a balanced cherry after taste.
One tree is planted for every kilo of coffee that The Corner Store Network roasts. In 2021, we will contribute to the planting of 16,000 trees which will offset over 10,000 tonnes of carbon dioxide, equating to well over triple our current footprint.
Ingredients: fully washed sun-dried arabica coffee beans.
Region: Letefaho, Timor-Leste
Altitude: 1700-1800 mas
Processing: Wet-process
Waste solution: Remove valve (and put it in your Red Cycle soft plastics recycling) before putting bag and label into your worm farm or home compost. Cut it up for a quicker breakdown.
About The Corner Store Network: The Corner Store Network is an artisanal coffee roastery and food preservery blending food preservation, climate action and ethical/transparent supply chains.
Made in Oakleigh, Melbourne from imported ingredients.