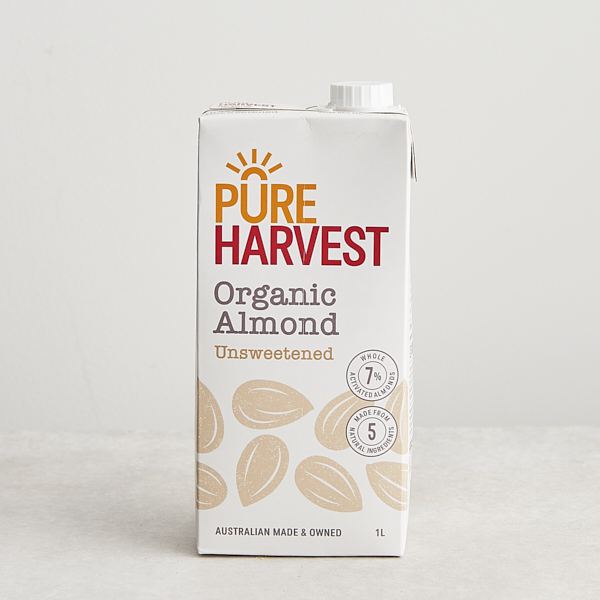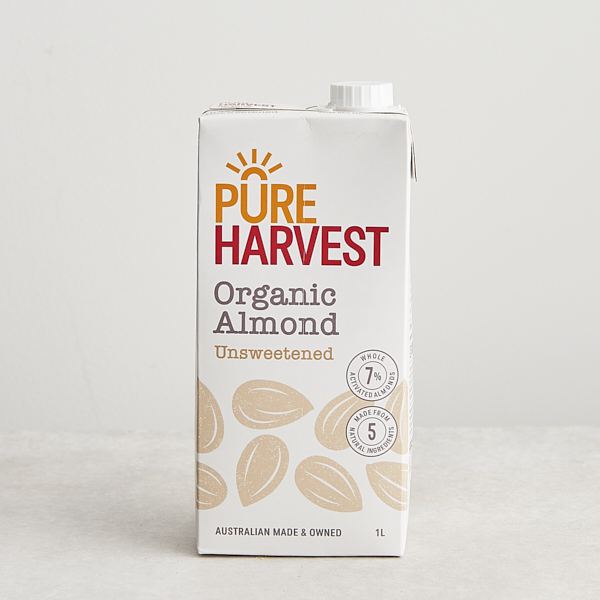 Pure Harvest Almond Milk Activated 1L
Pureharvest Unsweetened Organic Almond Milk is a full flavoured non-dairy milk made from real organic almonds with no added sweetener. Almond milk has been consumed by people as a part of their diet since the middle ages.
Pureharvest 100% natural recipe ensures the full benefit of the almond is maintained. The organic almonds are soaked in the traditional manner and by soaking the nut, they begin the germination process which helps to bring the nut 'to life'. Almonds are a great addition to anyone's diet and PHD Almond Milk is another delicious way to get all the benefits of real organic almonds.
Ingredients: Filtered Water; Organic Activated Almonds (7%); Organic Brown Rice; Plant Calcium, Sea Salt
No added Cane Sugar
Gluten Free
Cholesterol Free
Pureharvest Almond milk contains up to four times the number of almonds than some other brands. Because of the large number of almonds they don't need to enhance the flavour of our milk with the use of almond essence or cane sugar.
Unlike other brands Pureharvest Almond Milk does not contain cane sugar or use any added flavours or gums.
Pureharvest Almond Milk is soy and lecithin free, being a great alterative to both dairy and soy milks.
This product contains organic activated almonds, organic rice syrup and a pinch of sea salt.
Made in Australia.