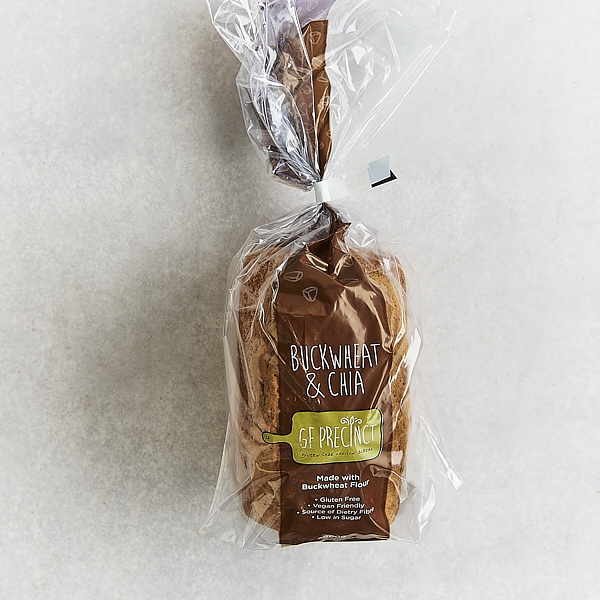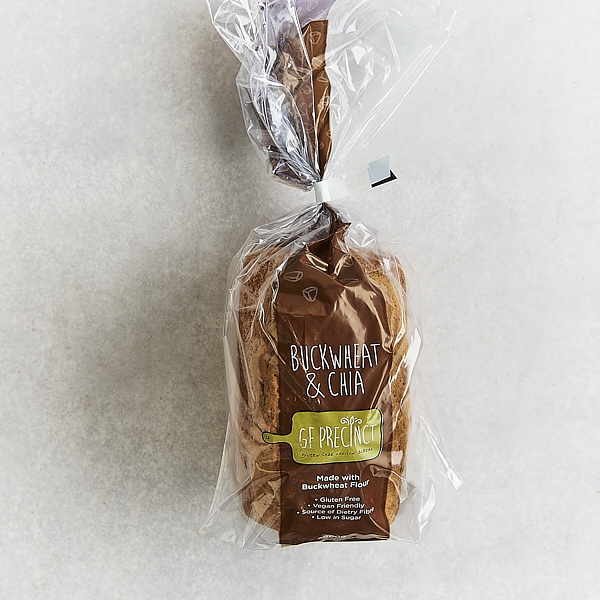 GF Precinct Bread Buckwheat & Chia 600g
Available Tuesday to Saturday
A delicious & nutritious loaf with a soft, chewy texture -perfect for sandwiches or toasted. Handcrafted locally in Cheltenham in an entirely gluten free bakery. Living proof that gluten free bread can taste amazing!
Keep refrigerated. Freezer friendly.
Ingredients: stoneground buckwheat flour, potato starch, tapioca starch, brown rice flour, chia flour, filtered water, olive oil, organic psyllium husk, sea salt, yeast, sugar, citric acid.
About GF Precinct: As artisan bakers, GF Precinct believe in producing bread that is delicious, healthy, natural and as fresh as possible. All their bread is handcrafted from scratch in their gluten-free bakery, ensuring that there is no cross-contamination from any products with gluten.
Product of Cheltenham, Australia