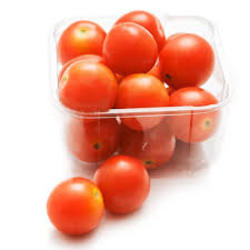 Tomatoes Cherry Punnet x 1 (200/250g)
$5.95
Cherry tomatoes are slightly smaller and sweeter than conventional tomatoes. They are a popular variety of tomato all over the world, and they can be found in a wide assortment of dishes- absolutely delicious!
Store at room temperature away from direct sunlight. Use within 1 week after ripe. Tomatoes taste best if not refrigerated; refrigerate only if you can't use them before they spoil.
Cherry Tomatoes are fat free, saturated fat free, cholesterol free, low in sodium, an excellent source of vitamins A and C and a good source of vitamin K and potassium.