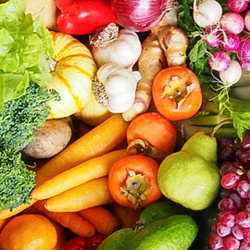 - Generous Cook's Box (Larger size)
$75.00
A mixed box of organic fruit, organic veg (including some unusual veg) & other cooking essentials like organic garlic, ginger, herbs to make your cooking more creative:).
Check "What's in the box this week" in red on this page for more info. Suitable for 2 people for a week.
Each week we change what's in the Generous Cook's Box to match the season.
What's in the box this week
Apples, Avocado, Bananas, Broccoli, Cabbage, Carrots, Coriander, Cucumber, Garlic, Kiwifruit, Mandarins, Mushrooms, Nettles, Onions, Oranges, Potatoes, Pumpkin, Silverbeet, Tomato, Zucchini
Note: This is a general guide and box contents are subject to change due to availability