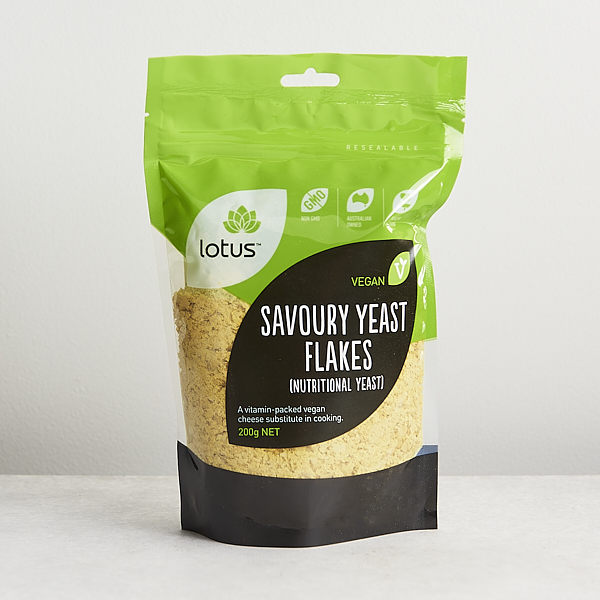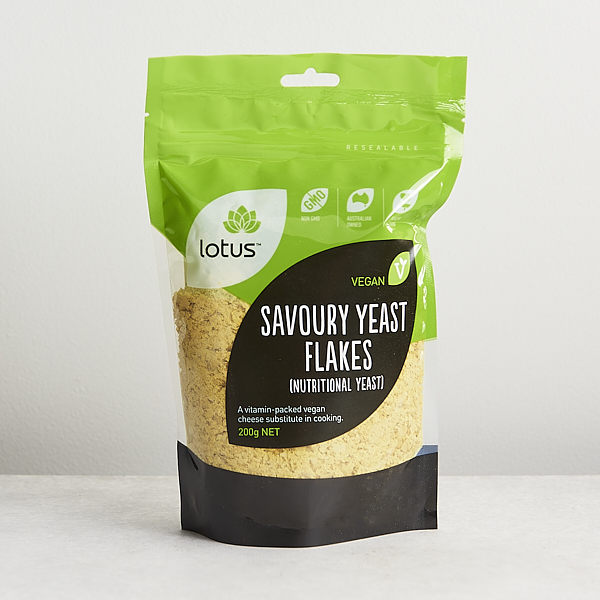 Yeast Flakes Savoury 200g
Those savoury yeast flakes are made from dried rolled yeast. Delicious cheesy flavour, the perfect vegan cheese substitute. Great for anyone seeking a diet rich in Vitamin B.
Nut free, soy free, non GMO, vegan & all natural.
Ingredients: Dried yeast, niacin (B3), pyridoxine (B6), thiamin (B1), riboflavin (B2), vitamin (B12).
Product of USA, packed in Austraila by Lotus Foods Pty Ptd.