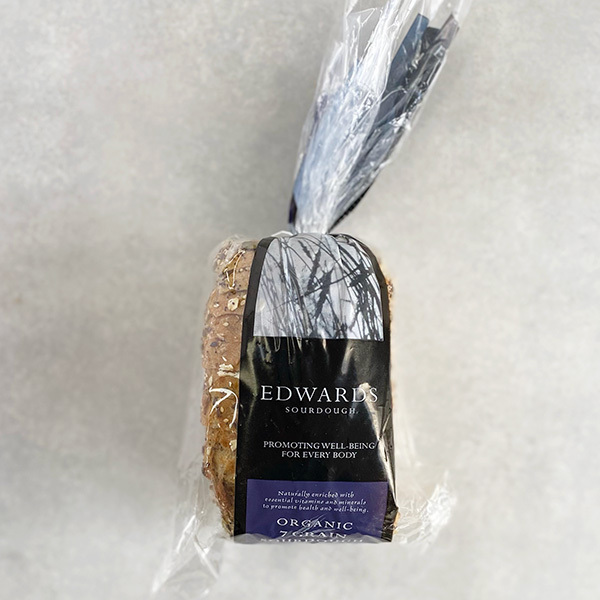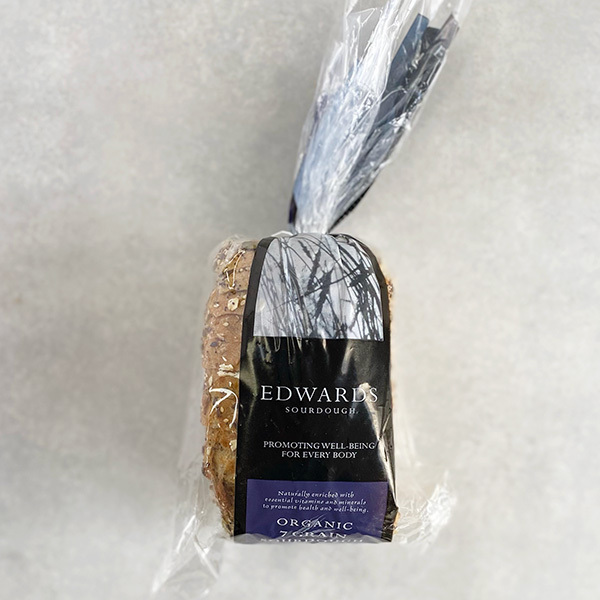 Edwards Organic Sourdough Bread 7 Grain 680g
New!
Limited Supply
An organic, wheat, spelt and barley sliced loaf with rolled oats, kibble, sunflower kernels, linseed, sesame, quinoa, poppy and pumpkin seeds.
Naturally enriched with Acidophilus Bifidus for promotion of a healthy gut & low GI for longer sustenance.
Ingredients: Wheat flour*, spelt sourdough* (naturally contains acidophilus), water (filtered), rye flour, Barleymax™ flour, wheat germ, sunflower seeds, linseeds, sesame seeds, rolled oats, poppy seeds, amaranth, chia, quinoa, iodised salt, malt flour, pumpkin seeds, kibble rye, besan flour
*denotes organic ingredients
About Edwards: Edwards Sourdough bakery is a Victorian family owned business that has consistently produced the highest quality breads for over a decade. Combining ancient techniques of bread-making with a modern technological breakthrough in the form of lactobacilli, Edwards Sourdough bakery delivers you a loaf enriched with proven techniques from the past and the health benefits of the present.
Produced on the unceded lands of the Wurundjeri Woiwurrung and Boonwurrung people of the Kulin nation - Melbourne