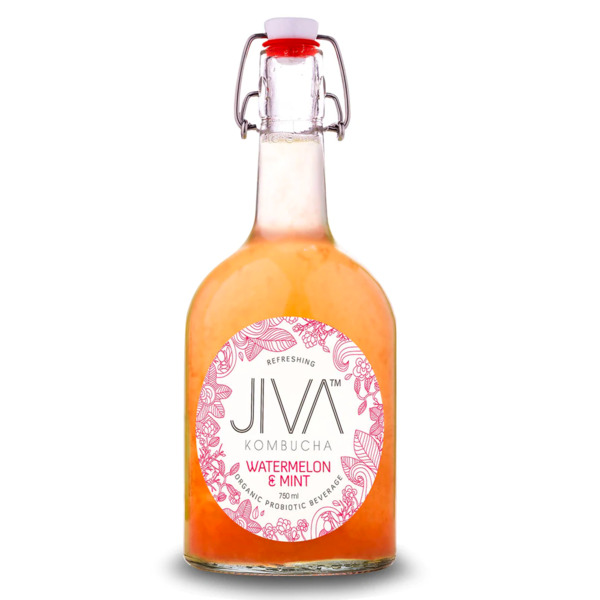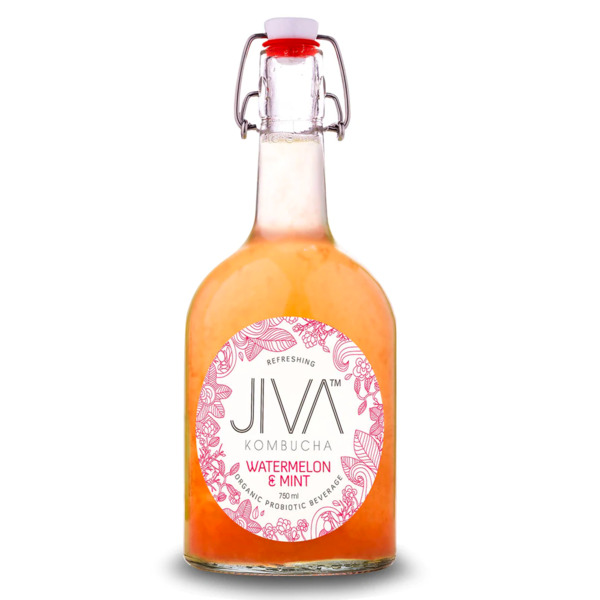 Jiva Organic Kombucha Watermelon & Mint 750ml
New!
A refreshing Kombucha made with organic Australian watermelon & mint. This is a juice style kombucha that can be shaken or blended. Naturally low in sugar and calories.
Ingredients: 96% Jiva Organic Kombucha (fermented with pure water, green tea, white tea, raw sigar, Jiva Kombucha live culture), 4% fresh watermelon, <1% mint
About Jiva: Locally sourced, whole fruit gives Jiva a refreshing & lasting taste. Free from artificial sweeteners, stevia & other preservatives. Real means Real.
Green & White Tea Blend
At Jiva, they use a proprietary blend of green and white tea. After months of R&D, they found this lends a smooth taste profile maintaining all its essential antioxidant benefits.
Unique, Double Fermentation
Jiva is proud to use a primary and secondary fermentation process in producing their juice-style kombucha to enhance the refreshing flavour and minimise any vinegar after taste.
Handcrafted in Sydney
Jiva makes all their kombucha in small batches, hand poured into individual glass bottles with love.
Naturally low in Sugar & Calories
As part of their ethos, Jiva created a low in sugar & calories beverage that maintains a great taste.
The Planet
Jiva believe in a future for our planet. Their bespoke bottles are designed to be upcycled and reused.
Organic certified
Jiva is NASAA certified organic. All their fruits are locally sourced by their trusted suppliers who respect the principles of organic certification and understand our high quality requirements.
Produced on the unneeded lands of the Eora People - Sydney