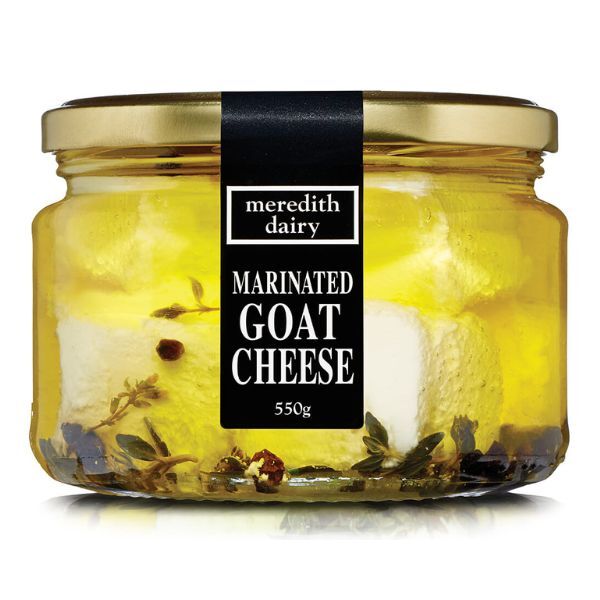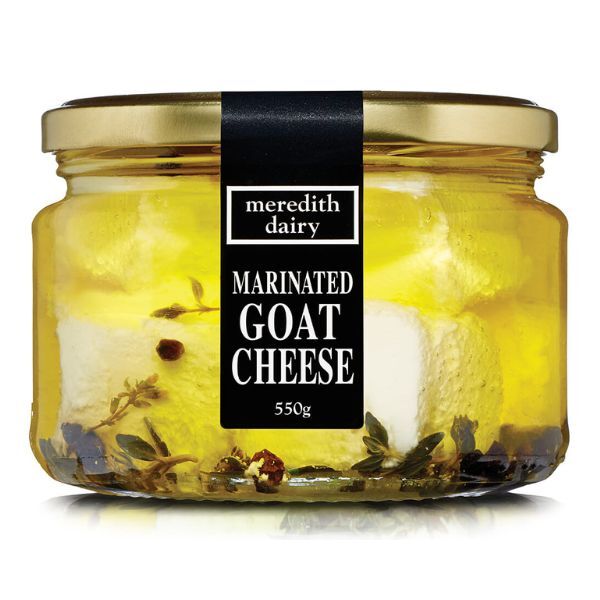 Meredith Marinated Goat Cheese 550g
New!
A jumbo sized jar of creamy soft goat cheese marinated in blended Australian extra virgin olive oil, garlic and herbs. Very versatile and addictive.
Suitable for vegetarians
Serve with roasted vegetables, salads, on crusty bread or with antipasto accompanied with a crisp dry white wine.
Ingredients: Pasteurised goats milk, canola oil (GMO free), extra virgin olive oil, salt, peppercorns, fresh thyme, garlic, non-animal rennet and cultures
About Meredith Dairy: Meredith Dairy milks all year round and is the largest on farm producer of sheep and goat milk in Australia. Their specialty cheeses and yoghurts are sold throughout Australia and exported around the world.
The owners, Sandy and Julie have extensively researched animal husbandry, cheese making techniques, and sustainable agriculture practices. Sandy, (a qualified Veterinarian) has focused his research in sheep & goat reproduction, in particular year round production. In 1985 Sandy received his doctorate in philosophy. Ongoing research and development is extremely important in Meredith Dairy's future, enabling them to continually develop their products and sustainability.
The Cameron family have been rewarded with numerous awards for both their dairy products and their entrepreneurial farming. These awards include an Australian "Grand Dairy Award" a "Farm of the year Award" and "Landcare" awards.
Made on the unceded land of the Wadawurrung people - Meredith, VIC