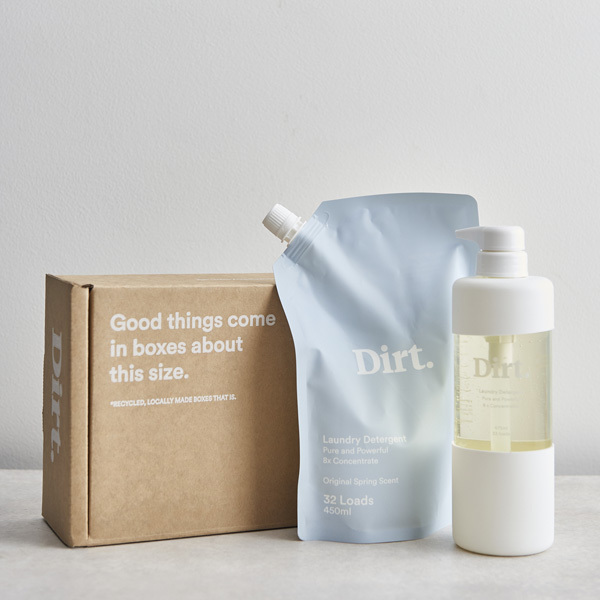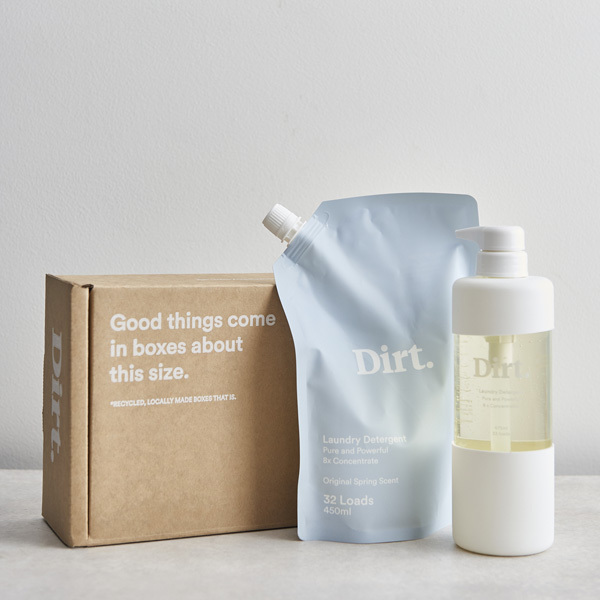 Dirt Laundry Detergent Starter Pack 65 loads
New!
Take the first steps towards a zero waste laundry with Dirt's powerful, plant-based detergent starter pack for all general laundry needs. The glass bottle is drop protected with BPA free silicone bumpers. We collect Dirt's empty pouches for reuse. 925ml/65 loads.
50% of profits donated to The Ocean Cleanup.
Ingredients: Nonionic Surfactants, Anionic Surfactants, Alkaline Salts, Organic Enzymes (Updated Blend), Spring Scented Natural Fragrance (Essential Oils: Eucalyptus, Lavender, Basil, Orange, Clove, Geranium, Patchouli and Cedarwood), Preservatives.
About Dirt The Dirt Company was founded on the belief that we could make sustainable household products, that work, something people could fall in love with.
Made on Woiworung Country - Melbourne