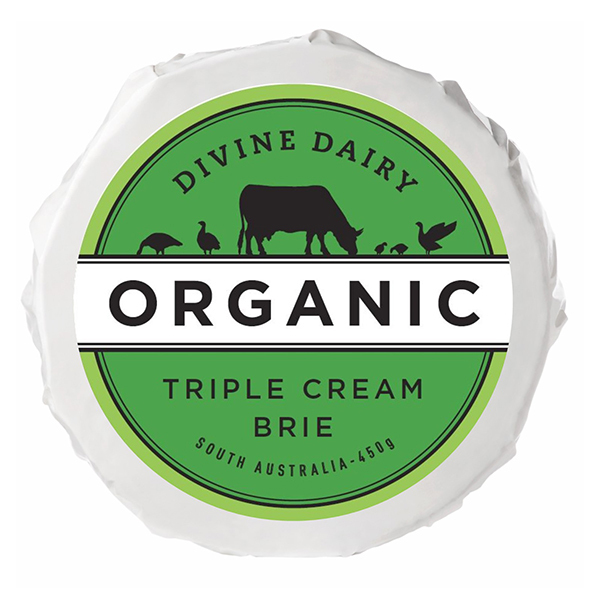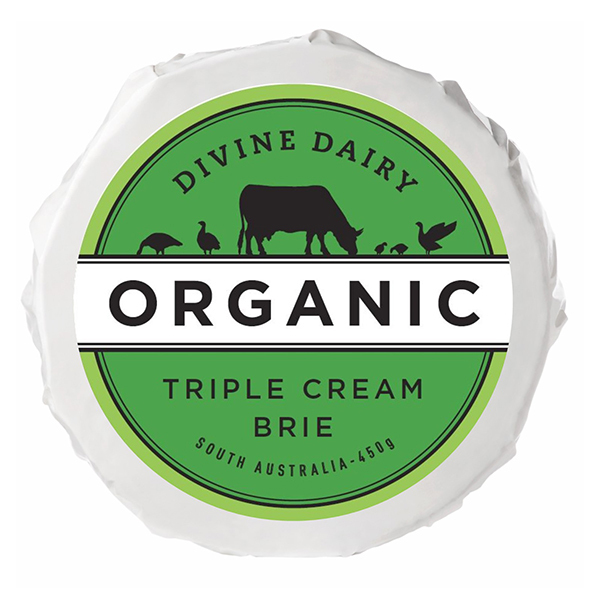 Divine Dairy Triple Cream Brie 450g
A great BIG wheel of organic, hand made decadent cheese. Divine Dairy add extra cream to the milk for an extra luscious Brie style cheese. Store in the fridge but best eaten at room temperature!
Ingredients: Pasteurised cow's milk*, cream, non-animal rennet, culture, salt
*Denotes certified organic ingredients
About Divine Dairy: Saul and Sheree Sullivan of Udder Delights have teamed up with the Chandler family of Mulgundawa Dairy to bring you the Divine Dairy organic range of cheese.
Mulgundawa Dairy was started 4 generations ago by 'Great Grandpa Roy' when he returned from World War 2. The 2,000 acre farm is now run by Roy's grandson Mark Chandler, his wife Jenny, and their three children Simon, Jess and Kane.
Mark was responsible for converting the conventionally run dairy to an organic farming system in 2002 – he continually relied upon his office poster during this period which said 'Nothing is Impossible'. Today, his dedication has paid off as fifteen years later their farm is thriving – the land is healthy, the cows are healthy, and the family is healthy.
Made on Peramangk Country - South Australia