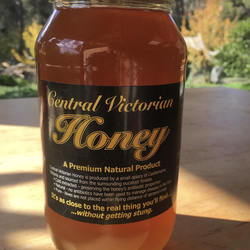 Central Victorian Honey Grey Box - 1kg
$19.95
A medium dark colour & a warm rich taste. It has the tendency to candy easily. This doesn't change the taste but if you like your honey runny then just stand it in hot water to liquify.
Sourced from the hills near Castlemaine.
Cold-extracted & our hives are free of antibiotics.