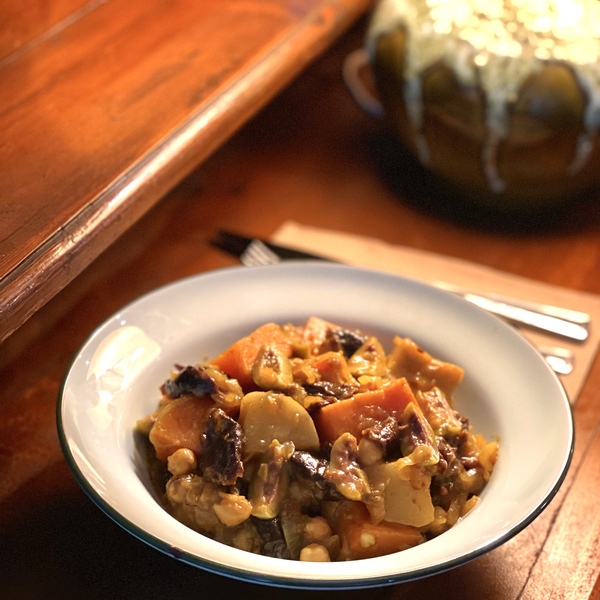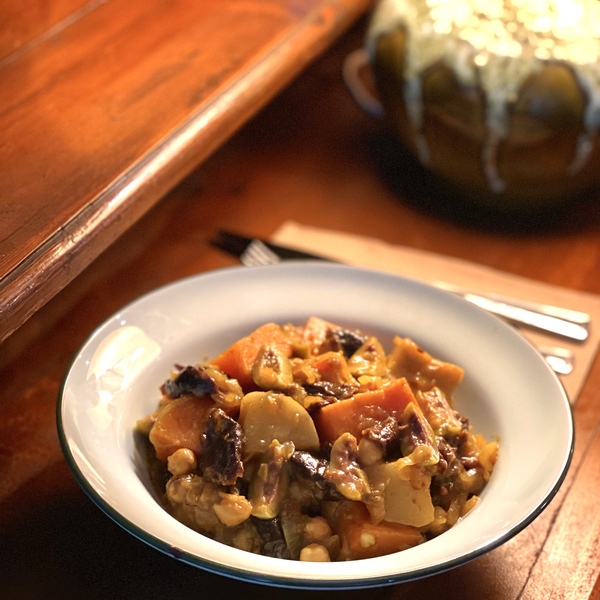 The Sweet Potato Kitchen Moroccan Tagine
A delicious ready to eat meal for 1 made locally by Emmy. Reheat in microwave or oven. Compostable packaging. This product has been frozen & will defrost during transit. Store in the fridge & eat within 3 days.
Ingredients: sweet potato, potatoes, onion, garlic*, coriander, prunes, chickpeas, preserved lemon, green olives, vegetable stock, rice bran oil, almonds turmeric, cinnamon, ginger powder, salt.
Allergen: nuts
Remove the compostable clear film on tray before re-heating.
From Emmy:
Bringing organic veggies to life excites me probably more than it should. They are beautiful, tasty and full of all the good things. I am delighted to be using beautiful organic produce to make these yummy, nutrient dense meals for all of you Fair Fooders:)
Made on Woiworung Country - Collingwood, Melbourne