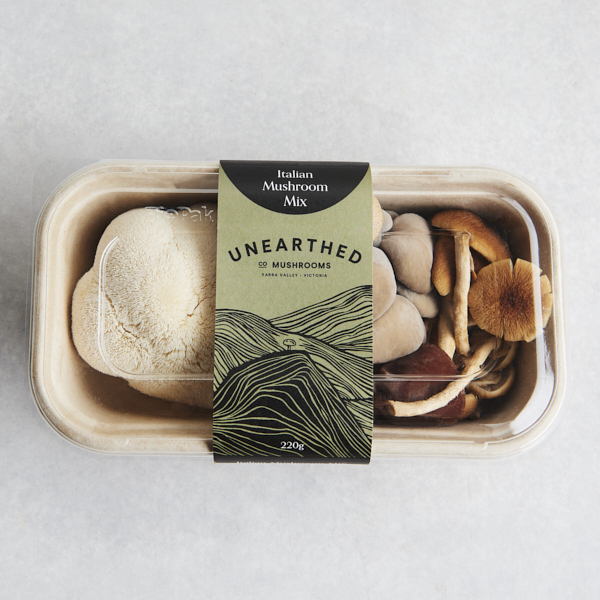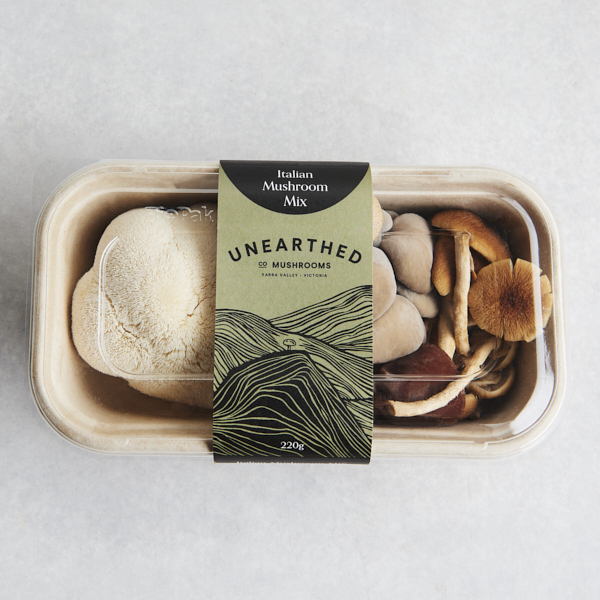 Mushrooms Italian Gourmet Mix 220g
A fancy Italian mushroom mix from Unearthed Co. Mushrooms, Yarra Valley. Fully compostable boxes (including biocane lid) with a mix of Pioppino, Oyster & Lionsmane. White fuzz might be present, it's mycelium & safe to eat. Organic but not certified.
Previously trading as King Oyster Mushrooms.
www.unearthedco.com.au
Note: mushrooms contain a lot of water, and you might find that due to evaporation, the weight can fluctuate & decrease slightly.