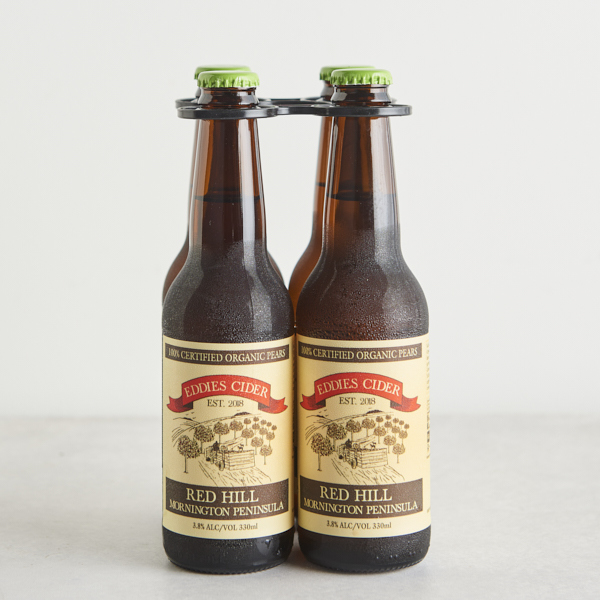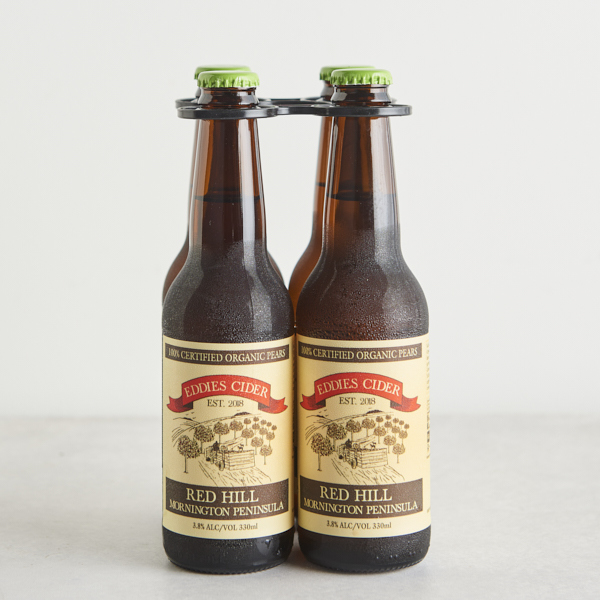 Eddies Pear Cider 4x330ml
This local organic cider is made using 100% certified organic pears. It has a soft, juicy pear aroma, a pleasantly sweet lingering flavour & a balanced crisp finish. No added sugar, no chemical preservatives, no artificial colours or flavours. 3.8% ABV. Made on the Mornington Peninsula.
About Eddies: The Eddies Cider range is purely the result of growing, harvesting, pressing and fermenting fresh, crisp certified organic apples or pears from their 5th Generation farm at Red Hill on the Mornington Peninsula.
Made in Red Hill - Mornington Peninsula