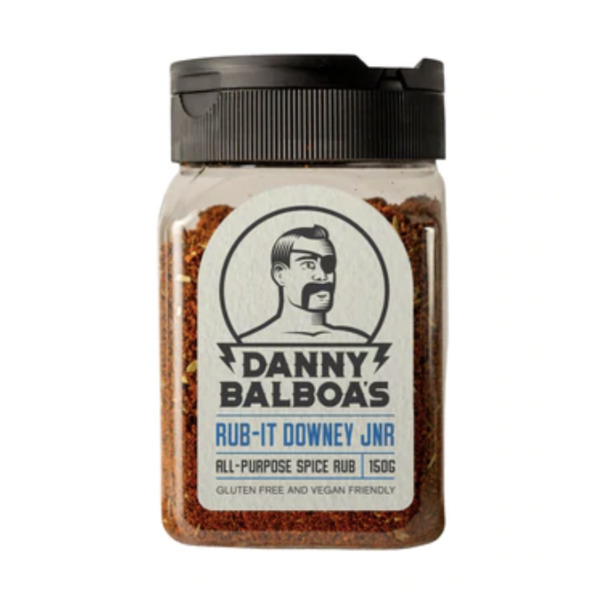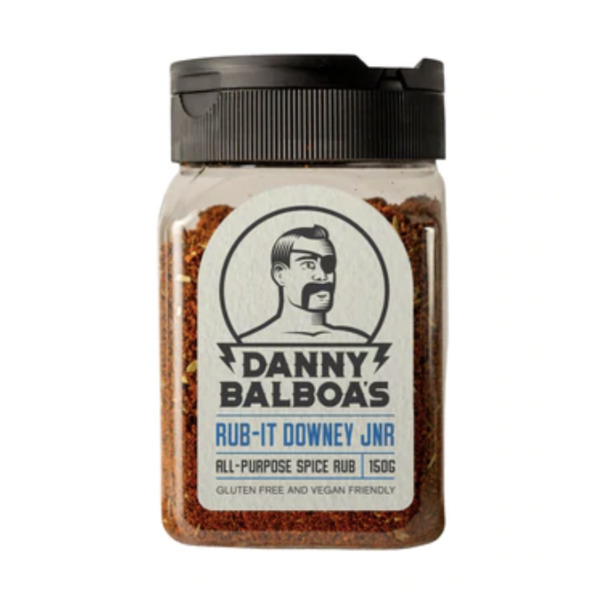 Danny Balboa's Rub-It Downey Jnr Spice Rub 150g CLEARANCE
On special down from $12.95
This mild heat spice rub includes a mix of paprika, sumac, ancho and oregano. It's great for seasoning meats or sprinkling on top of roast potatoes! Made in Coburg. No additives or preservatives.
Ingredients: sumac, paprika, salt, pepper, ancho chilli, sugar, oregano, garlic, onion.
About Danny Balboa's: Danny Balboa's is a Melbourne based, family-owned company that produces small-batch hot sauces and spice rubs. They aim to produce versatile products with a real depth of flavour, not just heat.
Their award-winning products are packed full of fresh and local ingredients, are all gluten-free and vegan friendly, without any nasty additives or preservatives. With heat levels ranging from 'Mild' to 'Wild', there is something to entice everyone, from those just looking to add a little spice to their life to the hardcore chilli fiend.
Made in Woiworung - Melbourne