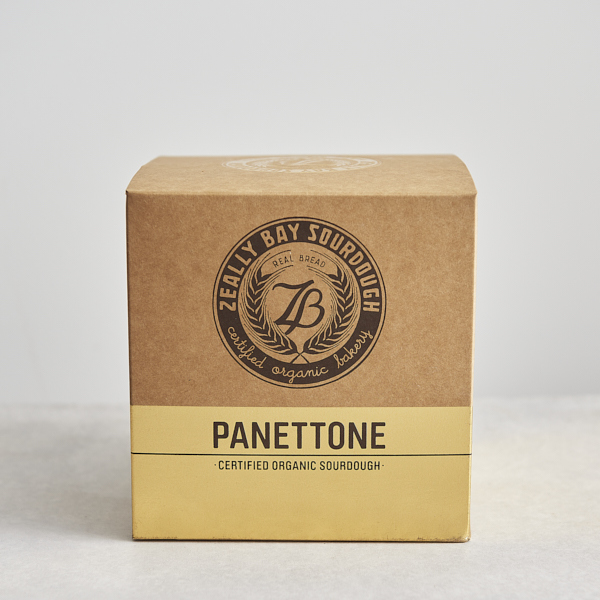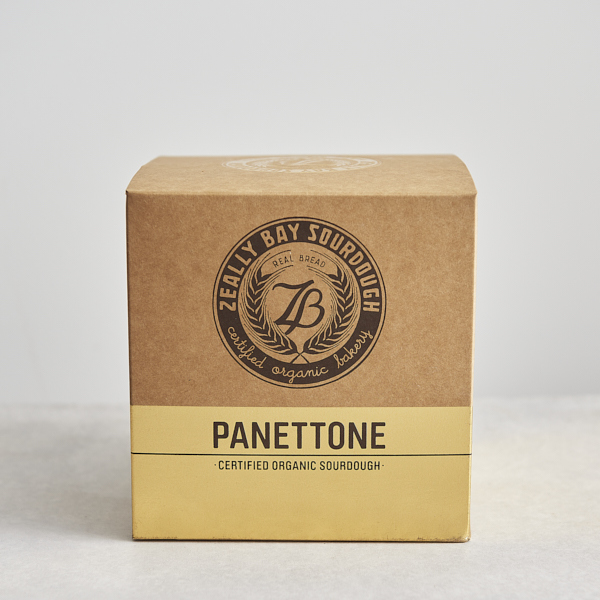 Zeally Bay Panettone 700g
New!
This organic sourdough panettone is subtly sweet with plump sultanas, rich with butter & eggs, with a delicate tang from sourdough leavening & fresh orange zest. Free of candied fruits & conventional yeast. Store in a cool dry place, eat within 2 weeks. Box size 15x15x15cm. Made in Torquay.
Ingredients: Flours* (White Wheat and Wholemeal), Sourdough Culture*, Soy Milk*, Raw Sugar*, Butter*, Free Range Eggs*, Sultanas*, Orange Zest*, Extra Virgin Olive Oil*, Brown Rice Syrup*, Vanilla Extract, Natural Sea Salt. Rice Syrup*
*denotes certified organic ingredients
About Zeally Bay: In 2007, the Farnan's realised a long-held ambition and founded Zeally Bay Sourdough, as an extension of the philosophies they had developed around organic and fermented food during the 80's/90's.
Zeally Bay Sourdough became Victoria's first and only 'certified organic sourdough bakery' hand-making 100% certified organic bread and muesli.
The coast of Torquay became the home of Zeally Bay Sourdough, allowing the family to continue their passions in life and work - surfing, home organic gardening, good food and of course, great bread!
Made on Gulidjan Country - Torquay