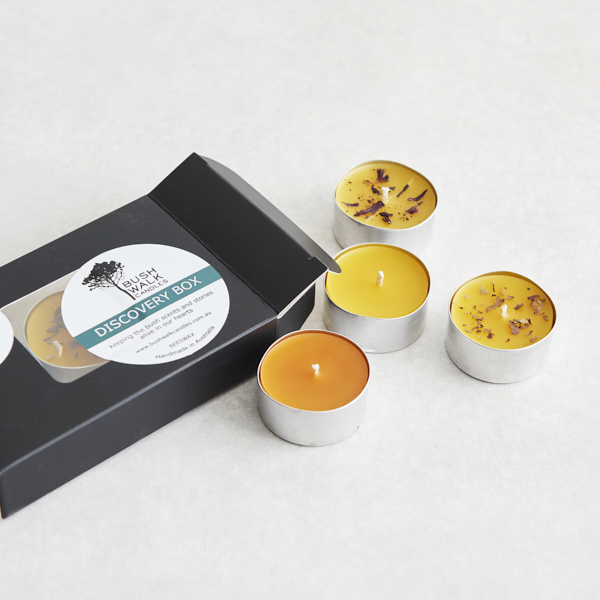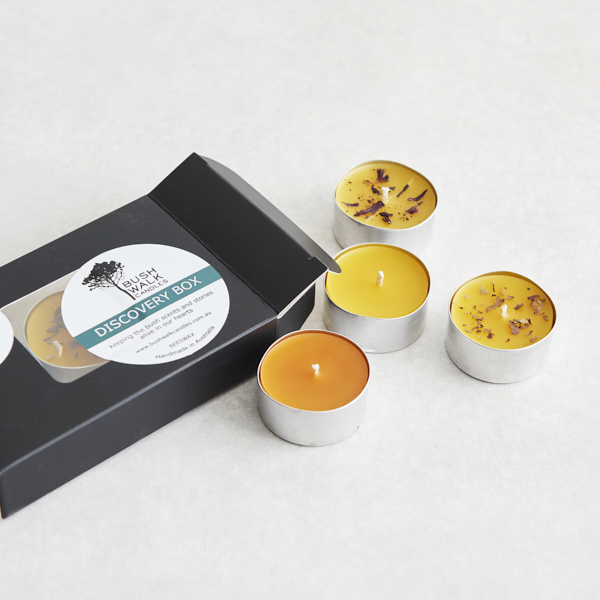 Bushwalk Tealight Candles Discovery Box
New!
What does Australia smell like to you? A pack of six hand-poured Australian beeswax candles. Each candle recreate a different all-natural scent of the Australian bush: bush honey, billy tea, wattle, lemon myrtle, bushwalk & fruit damper. Burn time approx 6 hrs. A great gift idea.
Bush Walk – aromatic blend of gum, eucalyptus, ironbark, wattle and lemon myrtle
Bush Honey – floral blend of banksia, grevillia, bottlebrush and golden wattle
Billy Tea – leafy blend of bush tea and honey, infused with eucalyptus and gum
Fruit Damper – fruity blend of spiced spiced citrus peel, outback whisky and honey
Wattle Flower – Australian blend of floral honey nectar and outback sunshine
Lemon Myrtle - zesty blend of citrus and fresh lemon scented myrtle leaves
About Bushwalk: Bushwalk Candles are handmade using natural beeswax sourced from local bee keepers in South East Queensland. We use first melt beeswax that still holds some of the delicious golden honey within its cells. This pure beeswax blends perfectly with our bush scents and oils to create our amazing bush scented beeswax candles.
Made in Queensland