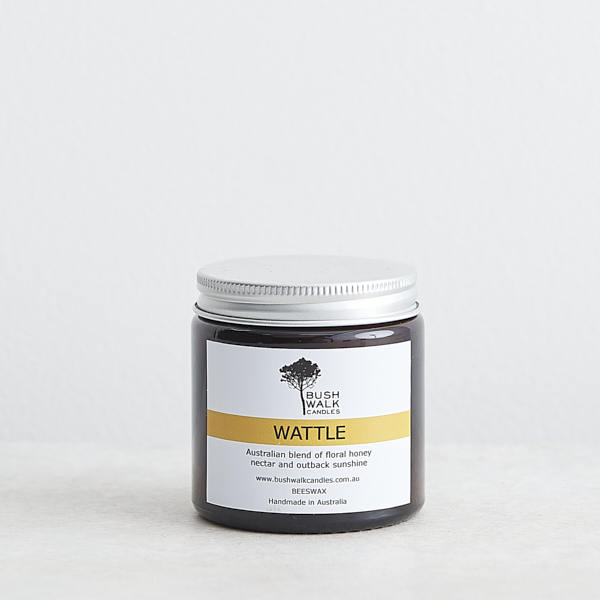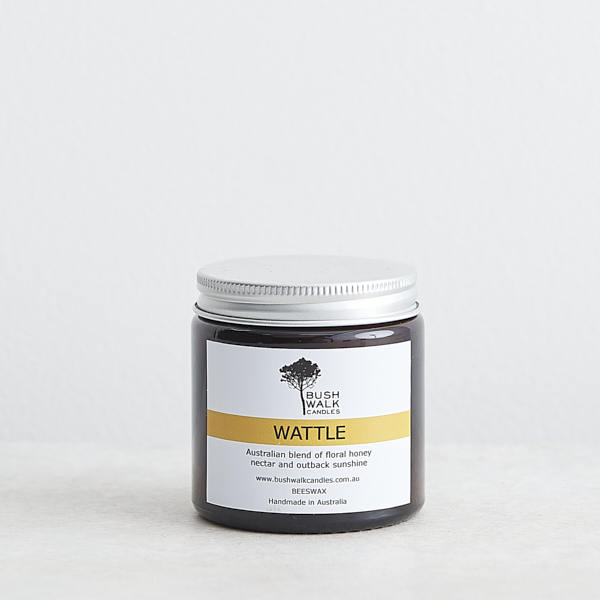 Bushwalk Candles Glass Jar Wattle Scent
A hand poured Australian beeswax candle featuring an all-natural wattle scent reminiscent of sweet honey, floral nectar & outback sunshine. 100g of beeswax per jar. Burn time approx 18 hrs. A beautiful gift idea for a friend or yourself.
About Bushwalk: Bushwalk Candles are handmade using natural beeswax sourced from local beekeepers in South East Queensland. We use first melt beeswax that still holds some of the delicious golden honey within its cells. This pure beeswax blends perfectly with our bush scents and oils to create our amazing bush scented beeswax candles.
Made in Queensland