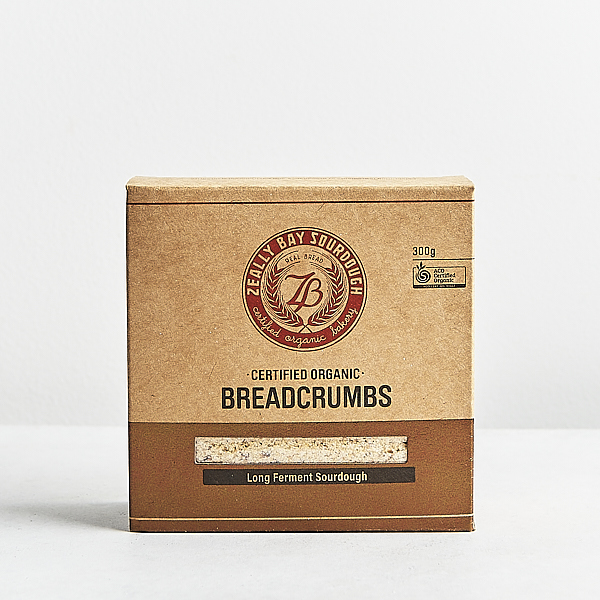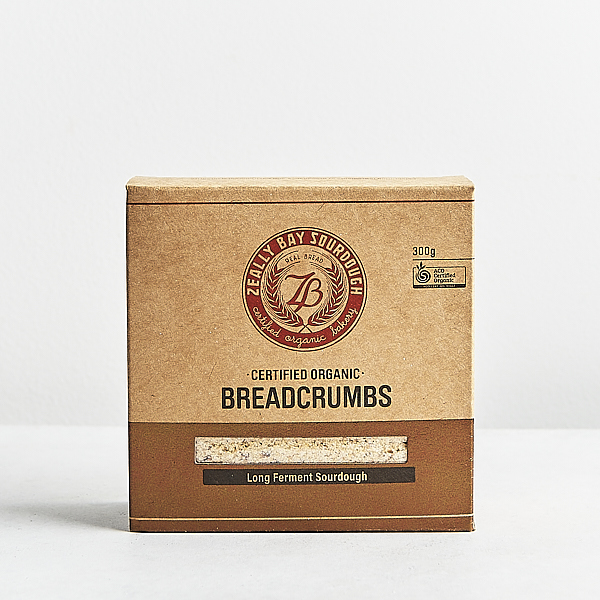 Zeally Bay Sourdough Breadcrumbs 300g
Genuine organic sourdough breadcrumbs. Use to add crunch to gratins, coat fish or vegetables for pan-frying or toast & combine with olive oil, garlic & parsley to create a delicious Pangrattato tossed through fresh pasta. Recyclable bronze-foiled kraftboard box with cellulose inner bag.
Zeally Bay breadcrumbs are prepared using our premium hearth-baked sourdough breads, handmade true to traditional long fermentation methods using the best Certified Organic ingredients and leaven that we have nurtured since 1981.
Ingredients: White spelt flour*, wholegrain spelt flour*, twice filtered 'grander' water, sourdough culture*, polenta*, buckwheat flour*, natural sea salt, natural vitamin C.
*Denotes certified organic ingredients
About Zeally Bay: In 2007, the Farnan's realised a long-held ambition and founded Zeally Bay Sourdough, as an extension of the philosophies they had developed around organic and fermented food during the 80's/90's.
Zeally Bay Sourdough became Victoria's first and only 'certified organic sourdough bakery' hand-making 100% certified organic breads and muesli.
The coast of Torquay became the home of Zeally Bay Sourdough, allowing the family to continue their passions in life and work - surfing, home organic gardening, good food and of course, great bread!
Made on Gulidjan Country - Torquay