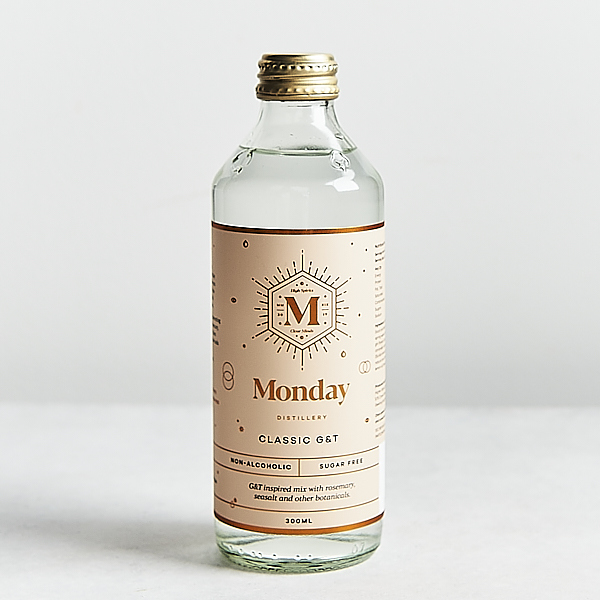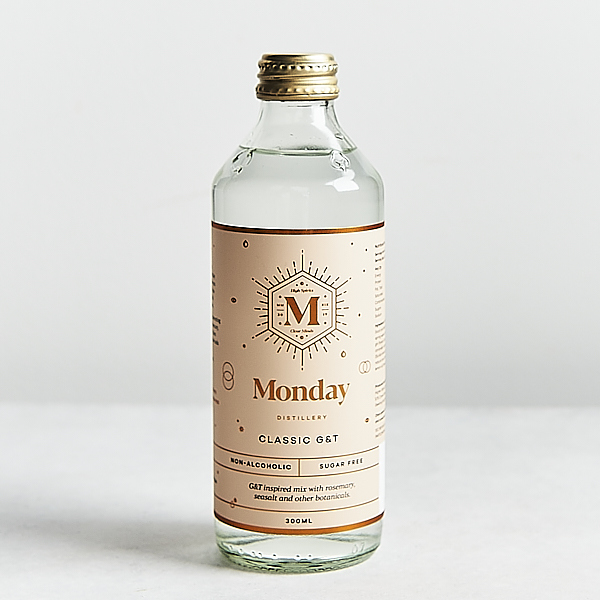 Monday Distillery Pre-mix Gin & Tonic alc-free 4x300ml
This pre-mix G&T is alcohol-free & full of sparkles! A traditional mix of botanicals, rosemary, sea salt & other tonic tidbits will make your taste buds go 'oh, sip yes!'. Made in Port Fairy with no artificial additives or flavours & naturally sweetened with stevia. ABV 0.0%
Alcohol, sugar and gluten free. No artificial additives or flavours. Naturally sweetened with stevia. In fact, the recipe is based on the concept of a 'sonic' half soda half tonic. This allows us to use almost no sweeter!
Ingredients: distilled botanicals & extracts (local & imported), carbonated filtered water, juniper berry, lemon, lime, rosemary, sea salt, citric acid, stevia, quinine and cinchona bark.
About Monday Distillery: Monday Distillery is a new age beverage company revolutionising the way people look at having a night out with friends. By offering sophisticated, non-alcoholic, sugar-free options you can have a good time, love what you drink and love yourself the next day too.
It's all non-alcoholic, sugar-free and full of social graces. Stay in high spirits, keep a clear mind. Cheers to Monday.
Made on Giraiwurrung Country - Port Fairy