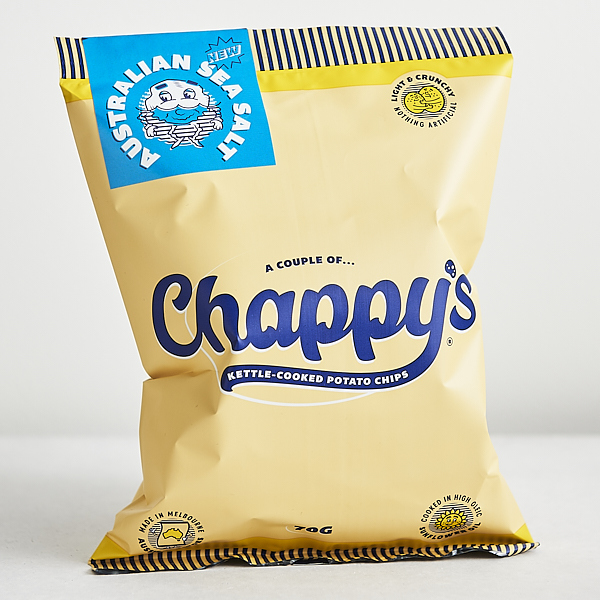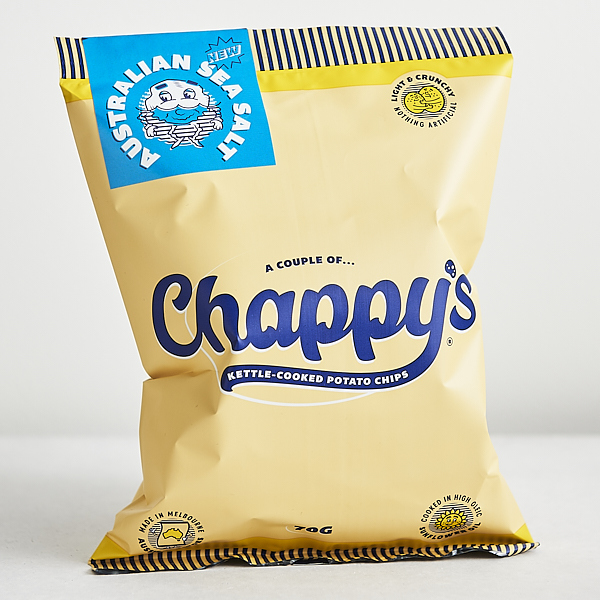 Chappy's Sea Salt Potato Chips 70g
The OG chip flavour, simplicity at its finest! These chippies deliver a perfect balance of salt & crunch. Chappy's make small-batch kettle-cooked potato chips (from non-GMO locally grown spuds) by hand in Port Melbourne!
Ingredients: potatoes, high oleic sunflower oil, sea salt.
About Chappy's: Chappy's kettle chips are lovingly made by hand with non-gmo locally grown spuds, premium high oleic sunflower oil, and South Australian sea salt alongside local and imported ingredients. Chappy's are chips with character to excite all taste buds.
"From the moment I made the first batch of kettle-cooked chips back in 2018, all I wanted to do was make really good potato chips. I started in a food-truck with a little deep fryer, a wire skimmer and a great recipe. With loads of energy, mixed with some good old fashioned hard-yakka I started to chip away. One thing I know for sure is that if I can make a good quality chip, using really great produce, with the help from happy staff, and support of the local community, the result is going to be a couple of happy chappies" - Harry chef/owner of Chappy's Chips
Product of Woiworung - Melbourne