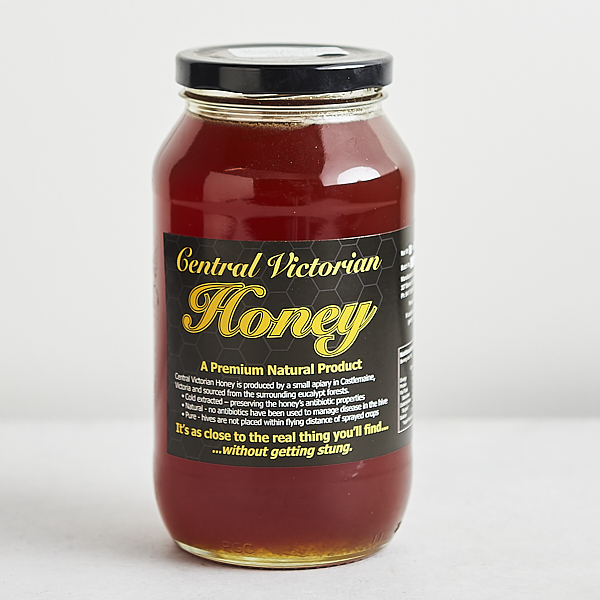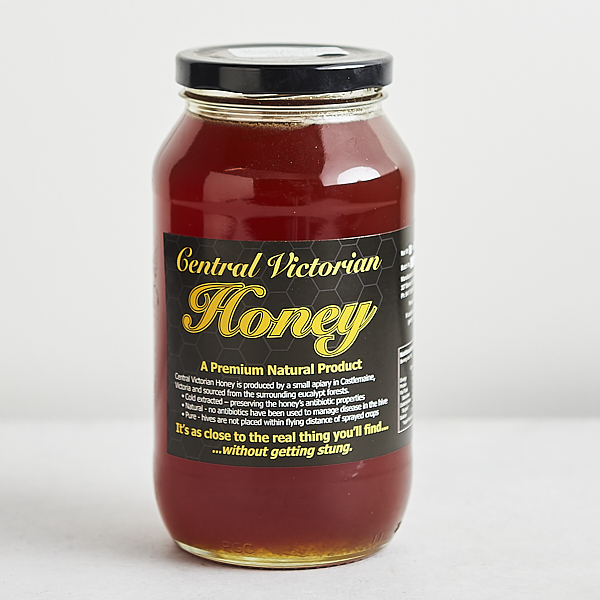 Central Victorian Honey Manna Gum 1kg
This honey has warm tones of butter caramel with a hint of vanilla. It comes from the coast of South Gippsland overlooking Wilsons Promontory.
Central Victorian Honey is based in Castlemaine, Victoria and specialises is sourcing honey from Australian Eucalypts.
Our honey is raw and unfiltered. It has been cold extracted which preserves its natural vitamins and enzymes.
Most honey will eventually crystalise or candy and this does not change the taste. If you prefer it runny simply place the jar in warm water and it will soften.
Honey is a seasonal product; it all depends on when the trees flower…so if your favourite honey is not available try a new one as each eucalypt species produces its own unique flavour!

Product of Australia