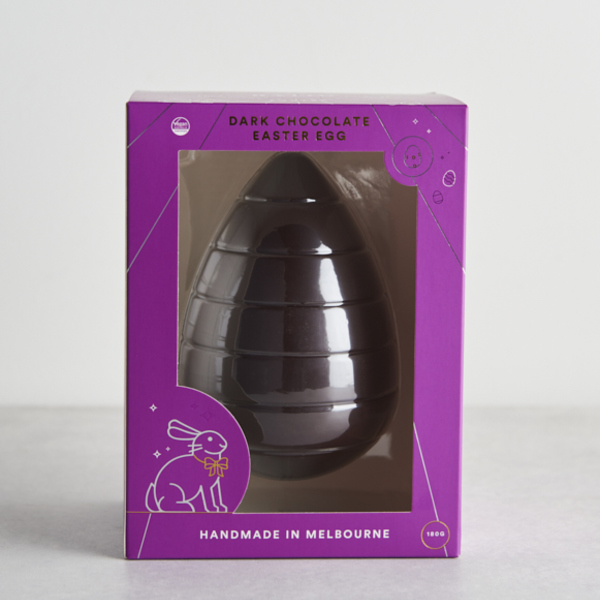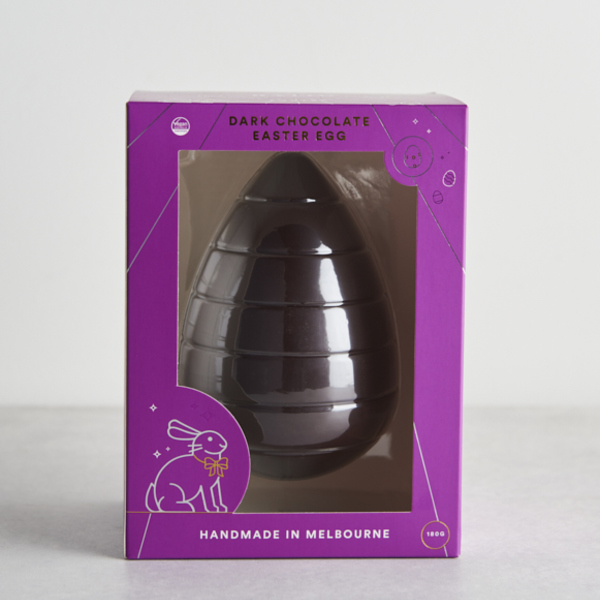 Ratio Easter Egg Dark Chocolate 180g
New!
The ultimate dark chocolate Easter egg! Ratio Cocoa Roasters use traditional chocolate making techniques & source single cacao beans to handcraft the best chocolate treats. Made in Brunswick.
Ratio's signature blend combines organic cocoa from Panama and the Dominican republic, creating a perfect melt in your mouth texture that has a broad flavour profile to be enjoyed by everyone.
Ingredients: Panama organic cacao beans, Domenican Republic organic cacao beans, Australian raw organic cane sugar.
About Ratio: Owner and chocolate-maker Debbie Makin, originally a zoologist, travelled the world spending time in Africa, Peru and the Solomon Islands and saw first hand the cocoa trade, its affect on the local communities and how different each of the origins tasted. This passion for chocolate has lead to the building of a bean to bar chocolate company located on Sydney Road, Brunswick.
Produced on the unceded lands of the Wurundjeri Woiwurrung and Boonwurrung people of the Kulin nation - Melbourne