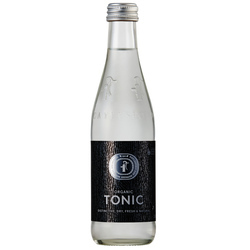 Daylesford Hepburn Springs Tonic Water 4x300ml
$8.50
On special down from $12.95
Best Before Sept 2021
A delicious local organic tonic to jazz up those cocktails! Can be kept outside of fridge before opening, but taste better when consumed chilled.
Ingredients:
Local natural spring water (carbonated), organic sugar, natural quinine from cinchona bark, natural flavour, citric acid.
Australian Certified Organic.
From the gracious gift of natural mineral water sourced from our spring in the idyllic Daylesford region (Victoria, Australia), the Daylesford & Hepburn Mineral Springs Co. crafts a range of balanced, considered drinks with pure flavours and ingredients that impart a story of their sense of place.
www.localmineralwater.com
Made in Australia from local and imported ingredients.