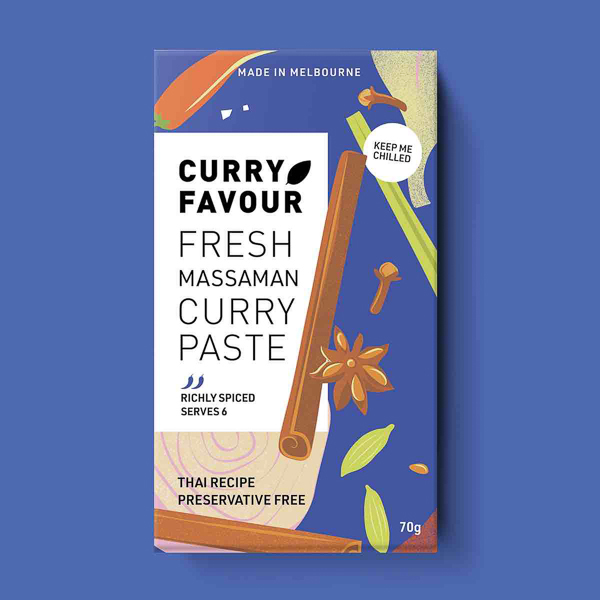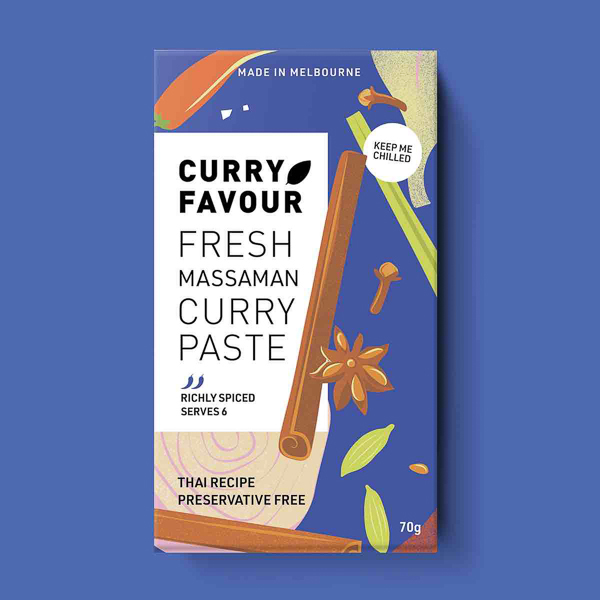 Curry Favour Fresh Massaman Curry Paste 70g
Mild. Richly spiced with cassia bark, mace, cardamom & combined with red chilies, lemongrass. Fragrant with no nasty ingredients. Made in Melbourne. Serves 6.
This product has been frozen & will defrost during transit. Store in the fridge & eat within 3 weeks.
Recipe printed on the pack.
Ingredients: red onion, lemongrass, galangal, garlic, red chilli, cinnamon, cumin, star anise, cardamom, nutmeg, mace, coriander seeds, cloves & sea salt.
About Curry Favour: This quality range of fresh curry pastes is made by Bridget Francis, a Melbourne Chef who grew up in South East Asia, and has a real passion for real delicious food.
Made in Woiworung - Melbourne