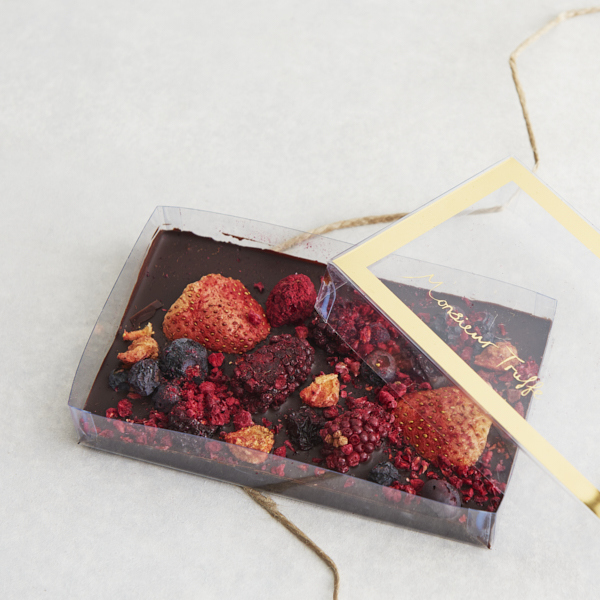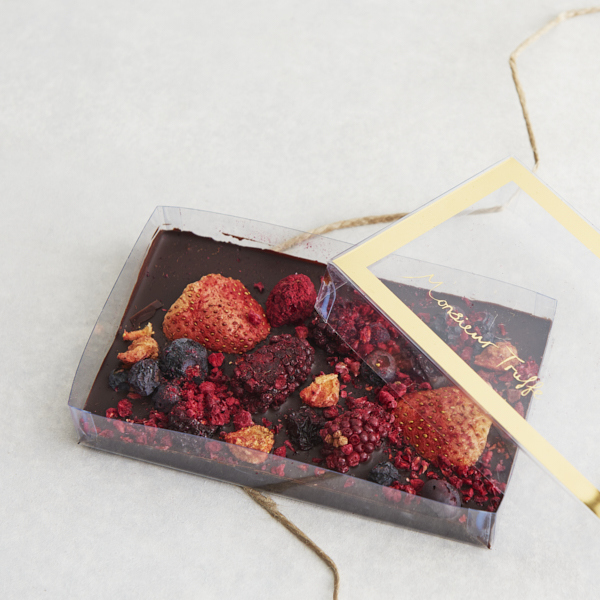 Monsieur Truffe Milk Black Forest Gift Box 115g CLEARANCE
Best Before 05/10/23. Down from $19.95. No refund.
Sumptuous single origin milk chocolate with freeze dried strawberries, raspberries, sour cherries, blueberries and blackberries. Box 14.5x8.5cm
Beautifully wrapped & great present for chocolate lovers. Artisan chocolate made locally with passion.
Ingredients: Sugar*, cacao butter*, whole milk powder*, cocoa mass*, vanilla powder*, freeze dried berries* (strawberries*, raspberries*, sour cherries*, blueberries* and blackberries*)
Storage: Store in an airtight container in a cool dry place, ideally between 15 & 20C. Do not store in the fridge as condensation damages chocolate.
About Monsieur Truffe:
Here at Monsieur Truffe, we use organic ingredients, and wrap our products in environmentally-friendly packaging. We use recycled paper, and we wrap everything the old-fashioned way, by hand. We have a vast selection of organic chocolate delights, with more lines being added every week. It's important to us to include all walks of life, so we created a huge range of bars and delights suitable for vegan and gluten free diets, all whilst not compromising on quality or flavour.
Monsieur Truffe operates in an artisanal way, the chocolates are all hand made and hand wrapped. All products are using couverture chocolate (high in cocoa butter).
Made in East Brunswick from local and imported ingredients.
www.monsieurtruffechocolate.com