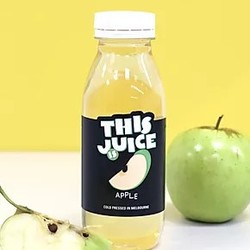 This Juice Apple Juice 1L
$6.95
A clear & clean tasting apple juice Gentle & quick pasteurisation helps extends shelf life (unopened) to 3 weeks.
No colour, no preservatives, no concentrates or added sugar. Keep refrigerated. Once open drink within 5 days.
Not organic, but squeezed locally from 100% Australian ingredients.
Rocco's family has been in fruit & veg for 60 years & making juice for 20 years. His family has a fruit veg & juice stand at the Vic market.