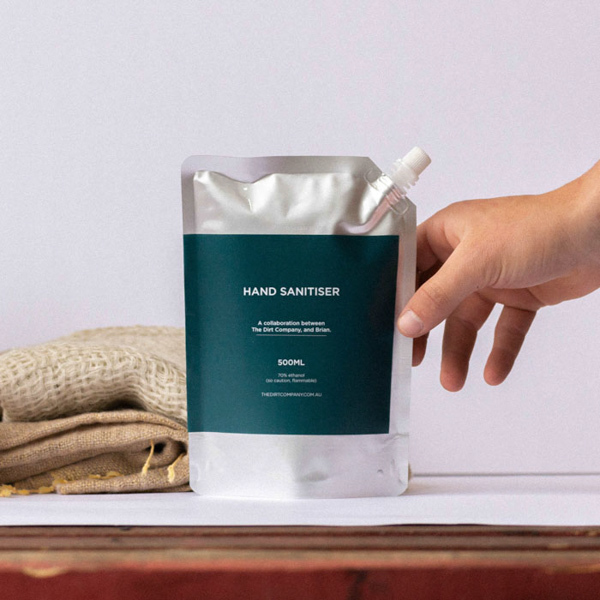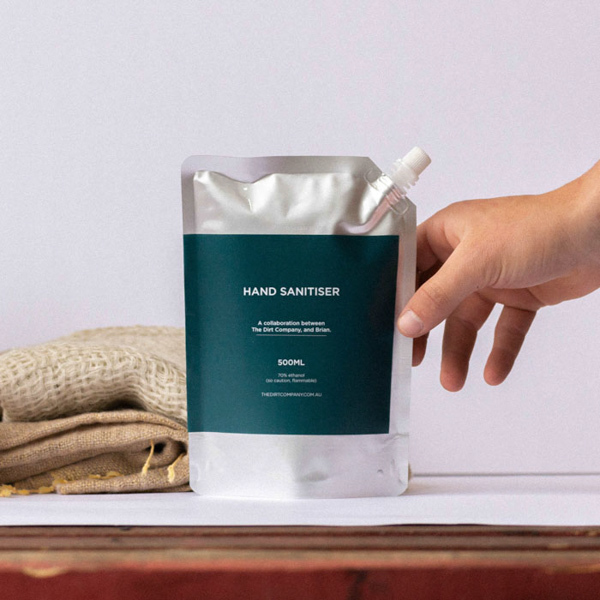 Dirt Hand Sanitiser Refill Pouch 500ml
Keeping sanitised the eco-friendly way! This hand sanitiser has an ethanol content of 70%, making it effective on 99.9% of germs. It also contains a specialised Bactericide that creates an extra protective barrier on your hands (the stuff that feels a little sticky before it dries). Double trouble for the germs.
We pick up the empty refill pouches for Dirt to reuse. 50% of profit donated to The Ocean Cleanup.
About Dirt The Dirt Company was founded on the belief that we could make sustainable household products, that work, something people could fall in love with.
Made on Woiworung Country - Melbourne