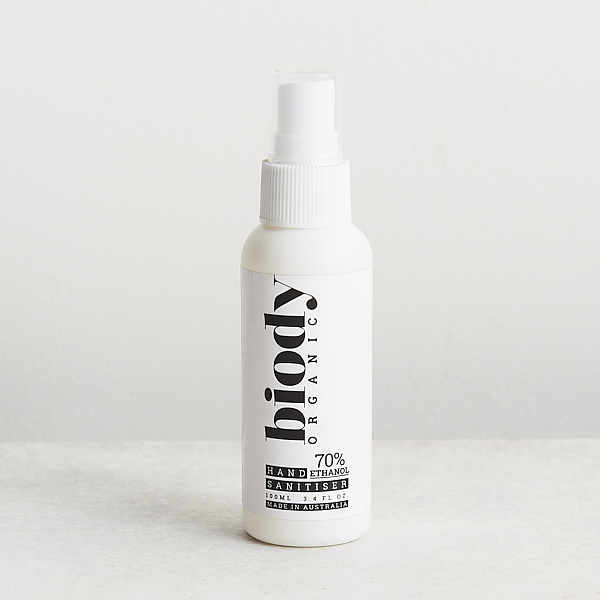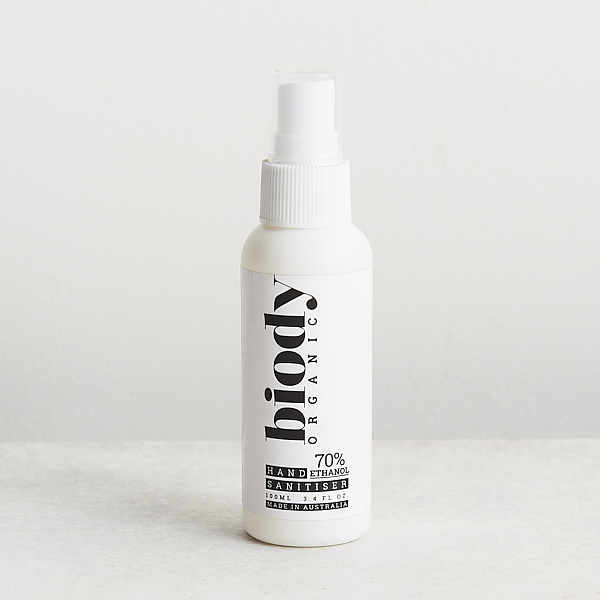 Biody Hand Sanitiser Spray Bottle 100ml CLEARANCE
Down from $16.95
Made using 70% alcohol & natural organic ingredients (rose geranium & peppermint essential oils) therefore effective in killing bacteria & germs but gentle on skin. Made in Australia. Palm oil free. No triclosan, chemicals or synthetic fragrances.
Ingredients:
Pure ethanol, purified water, Organic Glycerine, organic rose geranium essential oil, organic peppermint essential oil.
Rose Geranium has been shown to reduce bacteria, fungi & viruses that cause skin disease & infections.
Peppermint essential oil has been shown to inhibit salmonella.In particular, peppermint essential oil posse antiviral activities that help the immune system fight viruses.